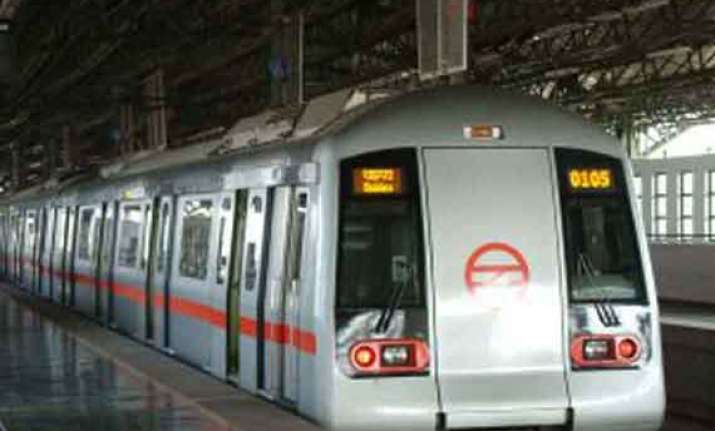 New Delhi: A very weird incident took place in Delhi Metro yesterday when a baby was delivered inside a Metro train which was delayed by a storm that had already taken several lives. A doctor and a CISF official helped the mother deliver the child while being aided by the other passengers.
The incident took place when the train headed towards Dwarka around 9pm, when the woman named Krishna and her husband Pradeep were on their way to a hospital for her delivery.
They reached Dwarka Sector 10 Metro station in the evening but had to wait for the train since the services were delayed by the storm.
Finally, the couple managed to board a train around 9pm from the platform number 1 when the woman started having a labour pains.
She called for help from the other passengers who informed the train staff and the CISF personnel who were present at the station.
The train was stopped and one of the passengers, who turned out to be a doctor came forward to help her in the delivery.
The CISF also called in one of their in house doctors to assist in the delivery. The CISF personnel brought in towels to keep the baby safe and helped the woman deliver the baby. A few of the women passengers inside the train helped the woman in the delivery. Finally, the girl was born around 9.10pm.
She was immediately wrapped in clean towels and the mother was taken to a ambulance by CISF officials and the mother and the child were taken to the Palam hospital where they were said to be doing well.