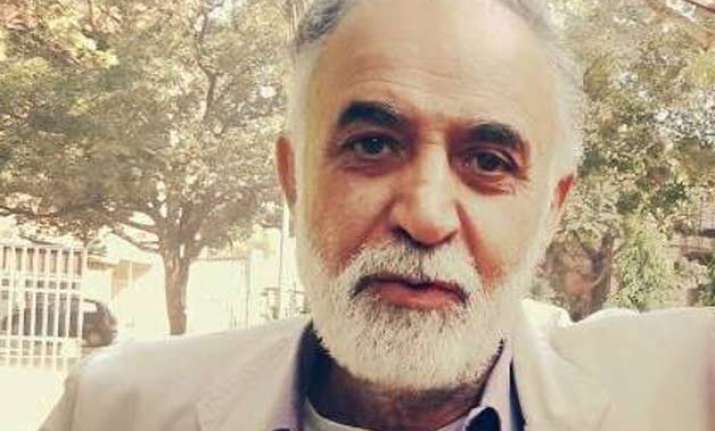 The Award Wapsi campaign, first started by writers by returning their Sahitya Akademi honours, was further escalated by the returns of National Film Awards.
As the filmmakers are more famous for their work than the writers, the protest gets more attention, by people, government and media.
In a conversation with India TV's Ahamad Fuwad, MK Raina, a renowned theatre personality and recipient of Sangeet Natak Akademi, doesn't see the Award Wapsi campaign diffusing anytime soon.
Raina, who is known for the roles of Taani's father in 'Rab Ne Bana Di Jodi' and Principal of the boarding school in 'Taare Zameen Par', views this as just a beginning of a revolution where many more will return their honours.
He is an alumnus of National School of Drama and known as one of India's best theatre actors and directors.
Here are the edited excerpts of our conversation with Mr Raina:
India TV: You are aware of the Award Wapsi campaign, first writers and then filmmakers. Do you think this is a right move?
MK Raina: Absolutely. What else they can do. They do not have any bank balance and these awards are precious to them even more than their life (Jaan se pyaari cheez). But what choice do they have? They are awarded by their own peers, by autonomous bodies but they do not have anything else to give up. All these people cannot be fools. More will come. The government has to think. They cannot get away by saying that these people are leftists.
ITV: What you have to say on Gajendra Chauhan's appointment as FTII chairman?
MKR: They have made that wrestler (Pahalwan) chairman of the film institute (Film and Television Institute of India). Even they know that it was a mistake but do not want to accept. In fact Anupam Kher, who is a strong supporter of the government, had criticised the move. They are not listening to their own.
ITV: But Anupam Kher has criticised the decision of returning the awards as well.
MKR: He does not understand the pain of intellectuals. He does not understand pain of returning the awards. They have been left with no other choice.
ITV: Those in government are saying it's a manufactured rebellion?
MKR: Put us in jail if we are wrong. They do not understand they are playing with fire. We did not burn those two little kids in Faridabad. We did not beat Akhlaq to death. They are wrong, not us. If by putting us in jail, another Akhlaq will not be killed, other Dalit kids will not be burned, we are ready for that.
ITV: But what do you think is the solution?
MKR: Modi government has to become polite. They have to listen. Whatever is happening in India isn't that giving bad name to the country? You cannot stop that by touring different countries. Do you know how these incidents are being covered in foreign media? Delegation of African countries is here, don't they read papers? Don't they know what is happening?
ITV: The critics ask where these people were during emergency or when Kashmiri Pandits were being forced out of their homes. Why didn't they speak up then?
MKR: Many of those returning awards were young kids during that time and many hadn't even got the award. And they have no idea what intellectuals, writers sacrificed during Emergency. Many of us were jailed. Many died in prisons. You have to ask them if they know where we were in those times. And what were they doing? And what have they done in the last 17 months they have been in government? They should have done something for Kashmiri Pandits. I am in Kashmir right now; I know what is happening here. They have done nothing. They have not done anything for flood victims or Kashmiri Pandits.
ITV: You are a recipient of Sangeet Natak Akademi Award, will you be returning that?
MKR: There is a lot coming. You will see.