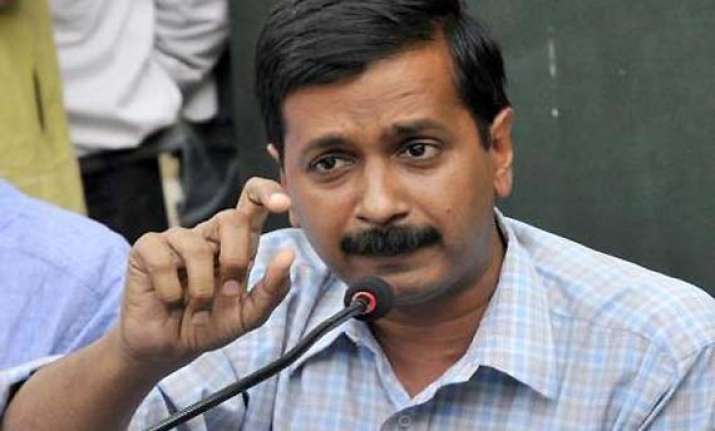 New Delhi, Dec 21: Aam Aadmi Party founder Arvind Kejriwal today went to Jantar Mantar to sit on dharna demanding quick trial of culprits held in Delhi gangrape incident. 
Kejriwal demanded a law to complete trial of all rape cases within a fixed time of two months.  
He reminded that in 2006, a German tourist was raped, and the judge completed the trial within 16 days.
"If the Jodhpur judge can do this in 16 days, why can't the rest of the judges do the same?", Kejriwal asked.  
The AAP activist pointed out that 584 rapes took place last year, and 635 rapes have already taken place this year, but in not a single case, was any culprit given sentence.  
"It's not a question of capital punishment. It's a question of swiftness and certainty of punishment. Then only will these rapes stop", Kejriwal said.  
He said, the proposal to set up five fast track courts in Delhi to try rape cases was insufficient, seeing the number of rape cases already lodged. "It's a half-hearted and incomplete step", he added.