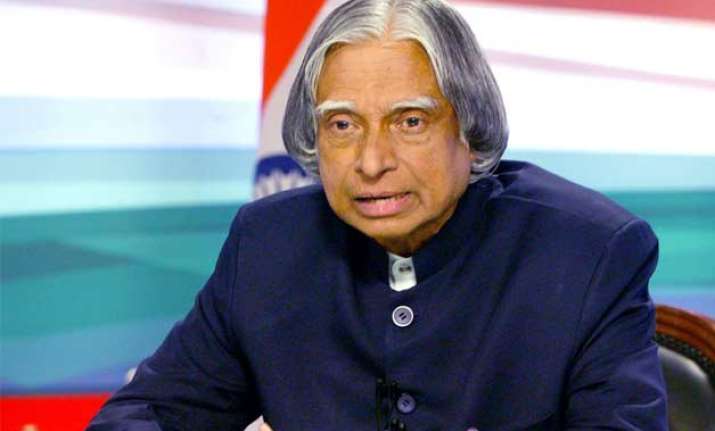 Dindigul:  Former President APJ Abdul Kalam today came here to meet his teacher whom he credits for having moulded him.
According to an official of Beschi college, Kalam came here and met Rev. Fr Ladislaus Chinnadurai, who taught him Physics and Thermodynamics at St Joseph's College, Tiruchi, between 1950 and 1954.
Kalam and Chinnadurai met for about 15 minutes.
The 94-year-old Chinnadurai said he was happy to see Kalam. He recalled that Kalam was a brilliant student and that he used to take Physics classes with him for three hours everyday.
Earlier, 83-year-old Kalam was given a rousing welcome by the priests at Beschi College.