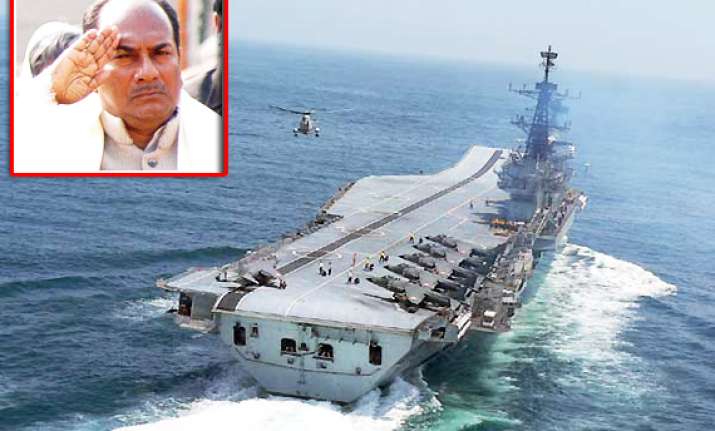 New Delhi, Feb 6: Defence Minister A K Antony will for the first time spend a night on the country's lone aircraft carrier INS Viraat and review Navy's operational preparedness in wargames codenamed 'TROPEX' in the Bay of Bengal tomorrow.

The Defence Minister will also be on board the country's latest indigenous stealth frigate INS Shivalik and witness the live firing of lethal missiles including the supersonic BrahMos cruise missile, Defence Ministry officials said here today.

"This will be the first time the Defence Minister will spend a night on the INS Viraat and review a live exercise," they said.

The exercise will witness participation of almost 40 ships including submarines and 13 naval aircraft and Unmanned Aerial Vehicles (UAV).

"Units of the Indian Coast Guard (ICG) and 18 aircraft of the Indian Air Force (IAF) will also take part in the exercise. A variety of missile firings, Air Defence Exercises and anti-submarine drills will also be carried out," a Ministry spokesperson said.

The Defence Minister will be accompanied by Navy Chief Admiral Nirmal Verma and Defence Secretary Shashikant Sharma for the exercise off the coast of Vishakhapatnam.

TROPEX is a major annual exercise of the combined fleets of the Navy conducted to test the force's preparedness to deal with any contingency.