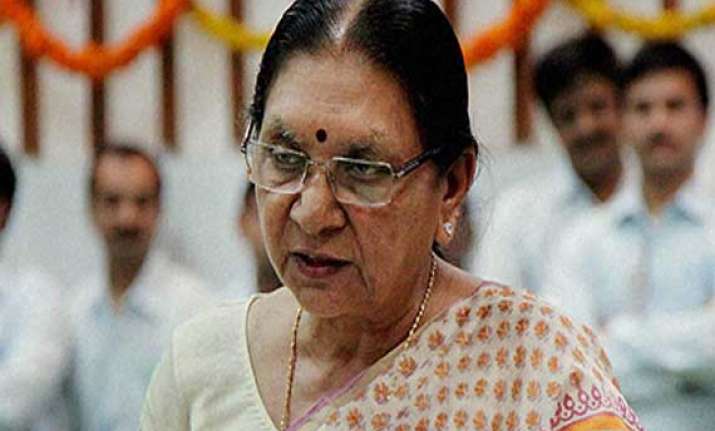 Ahmedabad: Expressing joy about his wife and Revenue Minister Anandi Patel's election as Gujarat Chief Minister by the BJP legislature party today, her husband Mafatbhai Patel said she is fit to occupy the top post.  
"I am extremely happy over her election as the next chief minister of Gujarat. I strongly believe that Anandi has all capabilities to function as a chief minister. She has a very good understanding of the nuances of administration," Mafatbhai said.
"This will also prove beneficial to the state. Our CM Narendra Modi is now PM and his minister Anandi is now CM.  Thus, Gujarat will benefit," Mafatbhai said, adding Anandi's "tough" nature is necessary to run the state.  
He said "many people think that she is very tough in nature but you have to be little tough to get work done.
It is needed to handle administration so that one does not get carried away by emotions and take wrong decisions. Otherwise, she is very soft inside. My wishes are with her," Mafatbhai said.
Mafatbhai had announced his plan to fight Lok Sabha elections on an Aam Aadmi Party ticket but was reportedly talked out of it by their children.
He has postponed a trip abroad, anticipating her appointment as Gujarat chief minister so that he could attend her swearing-in ceremony.