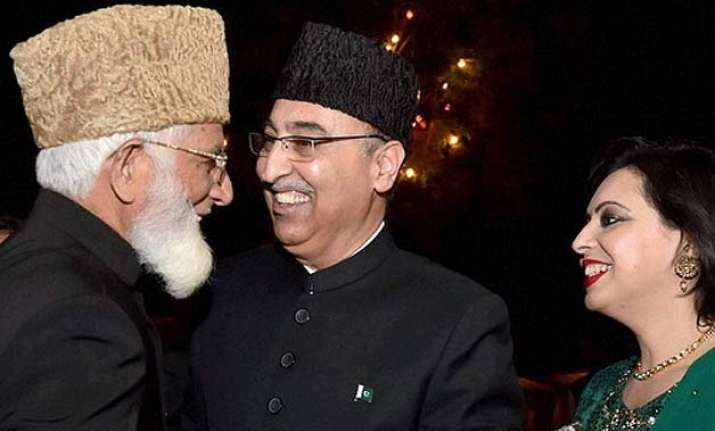 New Delhi: The Government of India has taken a tough stand against proposed meeting between Kashmiri separatist leaders and  Pakistan NSA Sartaj Aziz who will be arriving here on Sunday for talks with his Indian counterpart Ajit Doval.  
India will keep a close watch on the proposed meeting between visiting Pakistan NSA Sartaj Aziz and hardline Kashmiri separatists like  Syed Ali Shah Geelani, Mirwaiz Umar Farooq and others.
Pakistan envoy Abdul Basit has invited these separatist leaders for the reception being held in Aziz's honour by the Pakistan mission.
The Indian government has made it clear that it will kept all its options open  if the Pakistan NSA meets the separatist leaders.
"Let's see what happens (if they go ahead with the meeting with the separatists). The government will respond appropriately," government sources said.
Asserting that there are some sections in the Pakistan establishment who want to "scuttle" the Indo-Pak talks and are ratcheting up anti-India activities thereby, pushing India to call off NSA-level talks scheduled for Sunday.  "The invitation should be seen as latest provocative move in that direction," the sources said.
Meanwhile, moderate Hurriyat leader Mirwaiz Umar Farooq has confirmed that he will meet Pakistan NSA Sartaj Aziz in New Delhi on August 23 ahead of latter's scheduled talk with India's NSA Ajit Doval.
Last year, India had unilaterally called off Foreign Secretary-level talks after the Pakistan High Commissioner here had held "consultations" with the Kashmiri separatist leaders on the eve of the FS-level meeting.
(With PTI inputs)