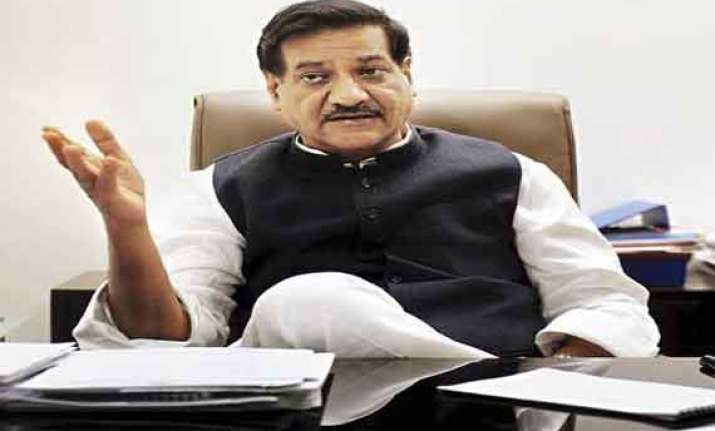 Mumbai: Dubbing the Adarsh Housing Society scam as an "unhappy episode", Maharashtra Chief Minister Prithviraj Chavan yesterday said rejection of the inquiry commission report was a decision of the state cabinet.  
"It (Adarsh scam) was not a happy thing to happen.
The entire episode, right from the time it happened...to the change of leadership...the whole process of gathering evidence before the commission...all that was an unhappy episode," Chavan told reporters here.
Maharashtra government had yesterday rejected the report of the judicial commission of inquiry on the Adarsh scam it tabled in the Legislative Assembly, which indicted several politicians including four former Chief Ministers of Congress for "blatant violations" of statutory provisions.  
However, refusing to divulge as to what prompted the state government to reject the Adarsh Commission report, which indicted four former chief ministers, including Ashok Chavan, he said it was a decision taken by the cabinet.
Asked about the consequences of rejecting the report on the state government, Chavan said "I don't know how it will play out.
Whatever has happened has happened." According to sources, Maharashtra government had prepared the draft of the Action Taken Report (ATR) assuring action against the guilty in the Adarsh Society scam.  
"However, the state cabinet refused to accept the draft.  Instead of that, they prepared a four-line ATR saying the first two conclusions of the Adarsh inquiry commission are accepted and the remaining are rejected," sources added.  
The commission's interim report has said land belonged to the state government and not the Defence Ministry nor was it reserved for war widows.
The source said the inquiry commission report was kept under a wrap for eight months.
"The tabling (of the commission report) could have been done the day government got it.
Some officials were named for the breach of conduct rule.
Firstly, you should not handle a file where you are personally interested. And secondly, you should report about the flat," sources said.