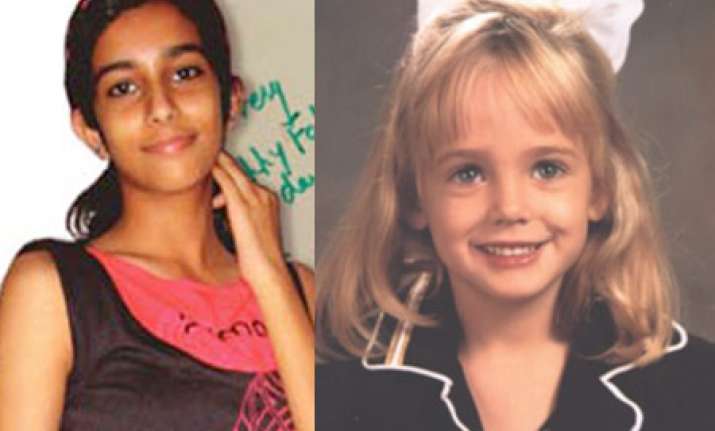 New Delhi, Feb 9 : As a Ghaziabad special court on Wednesday ordered the trial of dentist couple Rajesh and Nupur Talwar for the 2008 murder of their daughter Aarushi,  it  evoked memories of crimes where parents have faced allegations of harming their children, reports Hindustan Times.
"Similarities can be drawn between Aarushi muder case and the JonBenet Ramsey murder case of 1996 in the US. It were the parents who were accused for their daughter's murder and not a single evidence could back the investigative agency's charges, leaving the case unsolved," a senior professor of the National Institute of Criminology and Forensic Sciences in New Delhi  said.
The murder of the six-year-old girl, initially suspected to be a case of kidnapping, was unsolved as her body was found in her parents' home.
"In such cases the investigative agency cannot be completely blamed for shoddy investigation. There are various bodies involved at different levels - police, forensic laboratory, and even the agencies who join investigation at the later stages of investigation (like CBI)," added the senior professor.
Experts, however, believe that had the investigating agency retrieved the much-needed source of evidence - DNA - the case could have been solved.
"We boil down to the same point of 'destroying evidence' when we talk about DNA samples collected from the site. Yes, the samples could have led us to the culprits, but only if they were not tampered with," a senior professor of the department of laboratory medicine at the All India Institute of Medical Sciences (AIIMS),  said.
Touch-DNA technique is a situational yet reliable option, believe experts."We recover the tissues from the DNA sample collected from the crime scene, and thereby make a slide to profile the prints received," added the professor of microbiology.
Apart from the JonBenet Ramsey case, three-year-old Madeleine McCann's disappearance in May 2007 in Portugal is also another case where the girl's parents were accused in the killing but could not be held guilty by the investigators due to lack of evidence and a  motive.
Aarushi, a Class 9 student of Delhi Public School, Noida, was found murdered under mysterious circumstances in her parents' Jalvayu Vihar Apartment in Noida May 16, 2008.Their domestic help Hemraj was initially suspected for the killing, but his body was found on the flat's terrace a day later.