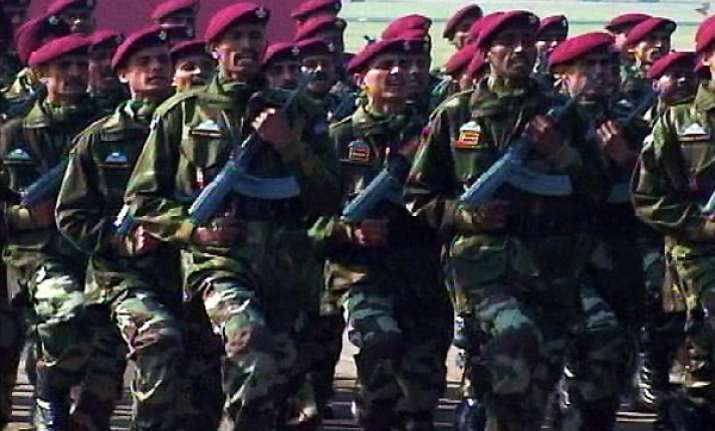 Jaipur , Apr 13: The Indian Army has decided to shift its 42 Artillery Division, part of the Jaipur- based South Western command, from Alwar, 160 km from Jaipur,  to Bassi, 25 km from  here, to "increase its operational preparedness", reports Mail Today.
One of the army's two artillery divisions, the other being 41 Artillery in Pune, 42 Artillery Division's proximity to the headquarters would substantially increase its operational preparedness, accessibility, communication and ensure a better command and control system without interference, sources said.
The army has initiated the process of acquiring 4,607 bighas of land in Barwa and Parsoli villages of Bassi tehsil for the shift. Of this, 3,305 bighas is owned by the state government while the remaining 1,302 bighas are privately owned.
The South Western Command has the unique distinction of being the test bed for the implementation of the TAC C3I   ( tactical command, control, communication and intelligence) system in its field formations.
The TAC C3I is being fielded with an aim to train the field forces in providing more accurate, timely and credible information to commanders at all levels, army sources said.
" Today, the Indian Army is facing multiple challenges on myriad fronts ranging from an all- out nuclear war to sub- conventional threats.
"The army thus needs to transform itself into a modern, operationally prepared force, which can function in a synergised joint- service environment across the entire spectrum of conflict.
"Currently, the South Western Command's operations are pivotal to the Western Front," one of the sources said.