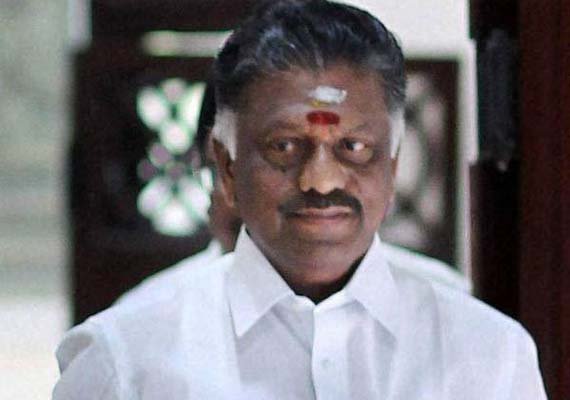 Chennai: Various rain-related incidents in the state after the onset of the northeast monsoon has left 30 persons dead, the Tamil Nadu government said today as it assured people that it was prepared to tackle any kind of situation arising out of the heavy downpour.  
Chief Minister O Panneerselvam announced Rs 2.5 lakh as relief to the families of the 30 persons who had died of various reasons including wall collapse.  
Having taken stock of the rain situation in Tamil Nadu with his senior cabinet colleagues and officials yesterday, the Chief Minister said in a statement today that the state had received 35 per cent excess rainfall so far at 204.5 mm.  He said 28 of the total 32 districts had received excess rainfall.
As many as 108 cattle and poultry had been killed and it was decided in the meeting to provide a relief of Rs 20,000 for owners of bovines, Rs 2,000 for those who lost their goats and Rs 100 for owners of poultry killed in rain-related incidents, he said.
The government further announced Rs 5000 and Rs 2500 for complete and partial damage, respectively for hut dwellers.  
"Besides, families which have lost their homes have been provided with dhoti, saree and kerosene oil," he said, adding, the government will decide on the quantum of relief for crop-loss after the flood waters recede.  
He announced another Rs 60 crore towards repairing battered roads and damaged water bodies.  With the north east monsoon set to continue for some more time, the ministers had been asked to coordinate with District Collectors to take relief measures, he said.  
"I wish to state that the government machinery is prepared to tackle any kind of situation," he said.  
The government had already put in place various steps including deputing officials to affected areas to take stock of the situation, he added.