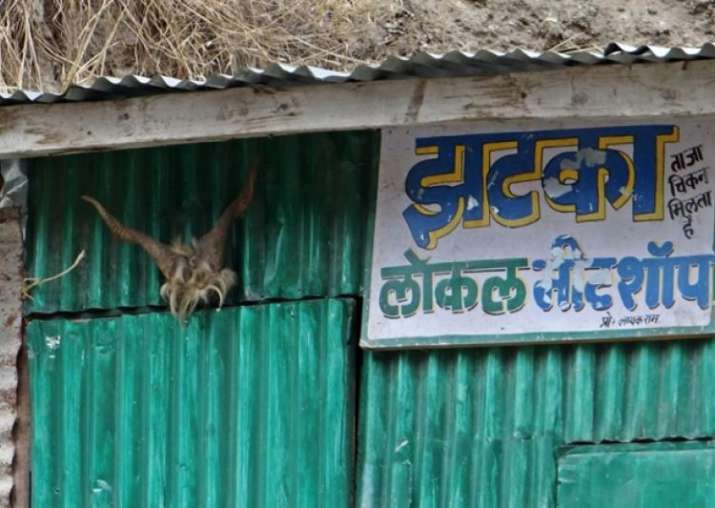 Walking on the footsteps of the Yogi Adityanath-led Uttar Pradesh government's crackdown on illegal slaughterhouses, another BJP-ruled state Jharkhand has now decided to ban all illegal abattoirs in the state. 
The Jharkhand government, led by Raghubar Das, on Monday gave 72 hours to slaughterhouses to shut their illegal businesses if they failed to obtain licence from relevant authorities. 
According to officials, checks will also be conducted on slaughterhouses with valid licences to ensure that they are following norms. 
The step was taken keeping in view the overall public order, safety and health of the general public, an official release said here. 
Principal Secretary (Home) S K G Rahate wrote to all deputy commissioners, senior superintendents of police, superintendents of police, municipalities and notified area committees to take steps for closure of illegal abattoirs.
Stating that notice must be issued to all illegal slaughter houses for closing operations within 72 hours, the letter asked the officials not to allow any illegal abattoirs to operate within their jurisdictions. 
"Keeping in view safety and health of the general public, steps may immediately be taken for closure of illegal slaughterhouses. The principal secretary said that proper rules and regulations are already in place, issued by the department of animal husbandry, municipal bodies and health department," the order stated. 
Rahate also said that valid slaughter houses must ensure compliance of the rules and regulations laid down by the Animal Husbandry Department and Health Department. 
Following the government's order, people engaged in the sale of goat meat or chicken will have to obtain licences from municipal bodies while those involved in slaughter of cows and buffaloes would have to close their "illegal" business. 
In 2004-05, the Jharkhand government had banned slaughter of cow and buffalo, violation of which invited imprisonment up to 10 years and a fine of Rs 10,000.