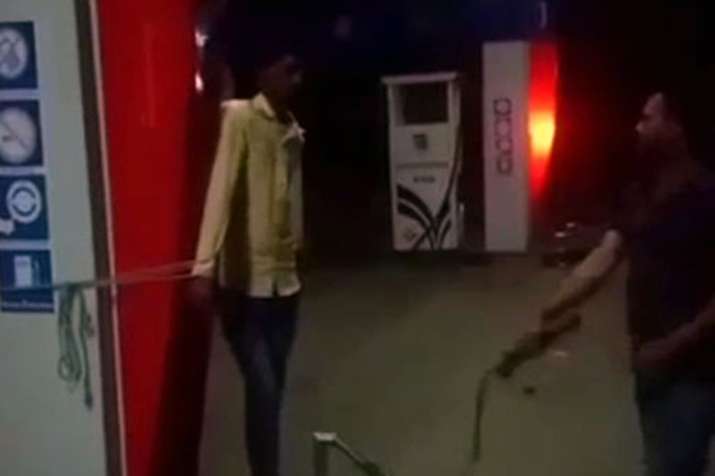 A horrific video of a man being tied and whipped by his employer for not reporting to work for several days has emerged. The incident reportedly took place in Madhya Pradesh's Hoshangabad. 
The video, shared by news agency ANI, shows a man tied up to a pillar at petrol pump. He is being flogged by a man who appears to be his boss. The victim tries to make his employer understand that he met with an accident due to which he couldn't come to work.
However, the man continues to thrash him and hurl abuses at his employee. 
"I met with an accident so didn't go to work for 5-6 days. The owner and his friend called me at pump and beat me," ANI quoted the victim, as saying.
Reports said the accused and his aide have been arrested and case has been registered against them. 
WATCH: Petrol pump owner flogs employee for going on leave without permission