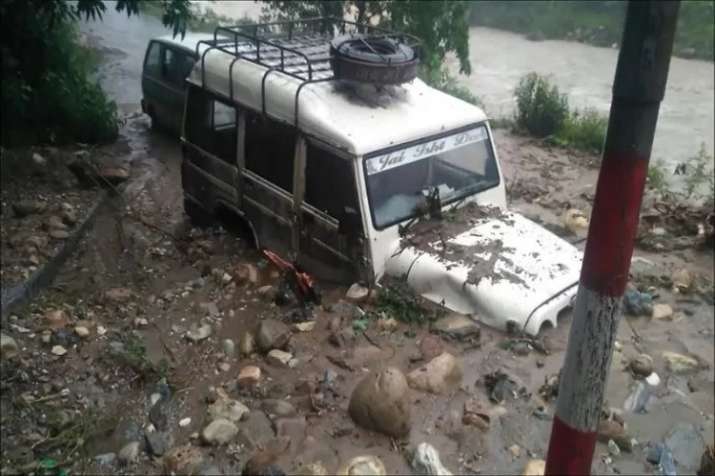 Saryu river in Uttarakhand's Bageshwar wreaked havoc in the area following heavy rains in the state. The river has crossed the danger mark and is presently flowing 2 feet above the notch. Continuous downpour in the state has affected those residing in the low lying areas.
Rain water inundated several houses in different areas of the city which caused inconvenience to the people.
Heavy rainfall in Kapkot tehsil of Uttarakhand has caused considerable damage to several homes. Several trees have been uprooted leading to blockage of major roads as heavy rains continued to lash the state.
Several parked vehicles were buried under the rubble due to landslides caused by overflowing of Saryu river. Cracks have developed in some houses and on roads.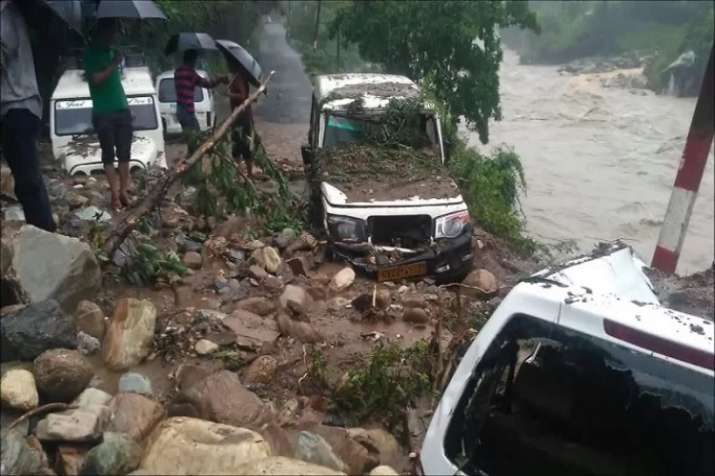 Scores of houses in villages of Kapkot tehsil of Uttarakhand have come under the danger zone due to landslides in the area. Landslides triggered by heavy rains have also blocked the road connectivity to several villages. Efforts to clear the streets of the rubble by the district administration are underway.
Bageshwar has received 55 mm of rainfall, while Kapkot has recorded 277.50 mm of rainfall as Uttarakhand continued to receive heavy downpour.
Amount of damage in other areas could not be estimated however, the concerned departments have reached the affected areas to take stock of the situation.