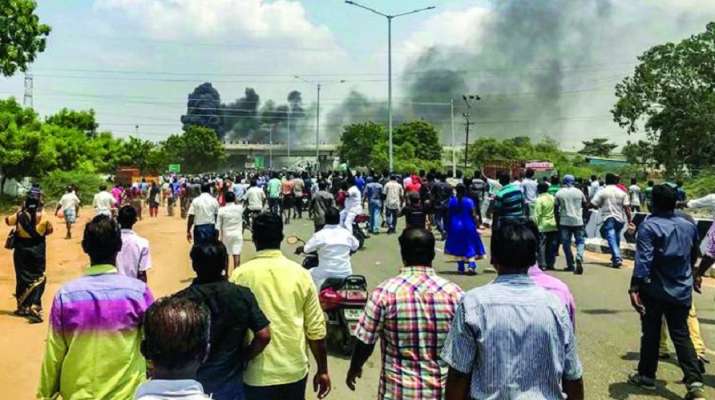 Four days after it was rocked by violence during protests against the Sterlite Copper plant in Tuticorin, the district on Saturday returned to near normalcy with operation of state-run buses and availability of all essential commodities. 
Addressing the media, District Collector Sandeep Nanduri said that the government buses are being operated "100 per cent" and all essential commodities, including milk and vegetables, were available. 
"Private mini buses will be operational by evening," he said, adding talks for restoration of services with bank authorities and petrol pump dealers have concluded. Bank branches, ATMs and retail fuel outlets would be fully operational very soon, he said. 
"If you see, the city has now come to 90 per cent normalcy, people are going about their daily activities and we are confident that it will be 100 per cent normal within a day or two," he said. 
Along with district authorities, including Superintendent of Police Murali Rambha, he was interacting with with people, Nanduri said and expressed confidence that "very soon a friendly ambience would be restored". "We are for the people," he stressed . 
Meanwhile, internet services suspended in Kanyakumari and Tirunelveli districts on May 23 have been restored.
However, the police have deployed drones in select locations to monitor the situation as part of efforts to maintain law and order in the district where 13 people were killed in police firing during anti-Sterlite plant protests on Tuesday.
The months-long protest of the locals, demanding the closure of the Sterlite Copper plant in Tuticorin over pollution concerns, turned violent earlier this week, resulting in the death of 11 people and injuring more than 100. The violence erupted after protestors were not allowed to march up to the plant, who then began to pelt stones and toppled police vehicles.
The Supreme Court to hear petition on Thoothukudi police firing on Monday.