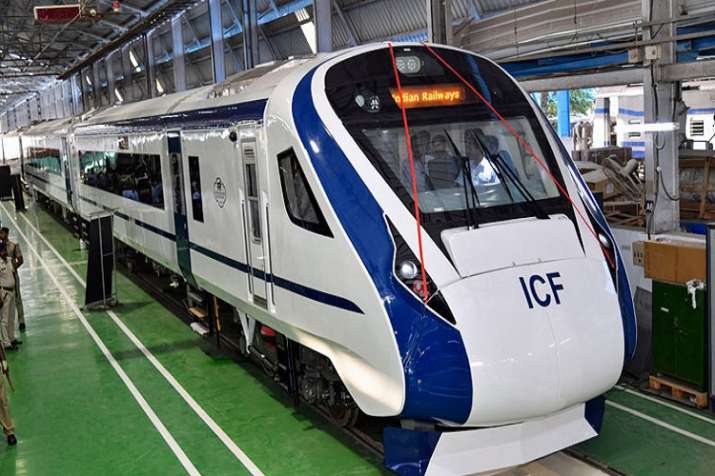 Railway Board Chairman Ashwani Lohani on Monday flagged off India's first engine-less semi-high-speed train - "Train 18" in Chennai. The Rs 100-crore indigenously developed high-tech, energy-efficient, self-propelled or engine-less train will eventually replace the Shatabdi Express for inter-city travel. Officials said India's first trainset -- Train 18 -- will be a game-changer for the Indian Railways.
The 16-coach train has been designed for a maximum operating speed of 160 kmph, officials said. It would undergo trials in coming months, ICF officials said.
Train 18 has the potential of becoming the fastest train operating in the country, provided the infrastructure was improved, Lohani said.
Five more units of the train would be produced by the ICF by the end of 2019-20 production year, he added.
Talking to reporters in Chennai, Lohain said, "It is a matter of pride that India has made such a train and that too, the ICF has done it within 18 months."
"Within 2018-19 production year, another unit of the train would be manufactured and four more units would be manufactured by end of 2019-20 production year," he said.
"With 16 coaches, the train will have the same passenger carrying capacity. There are now separate power cars. But it is about 15-20 per cent energy efficient and leaves less carbon footprint," said S Mani, General Manager, ICF.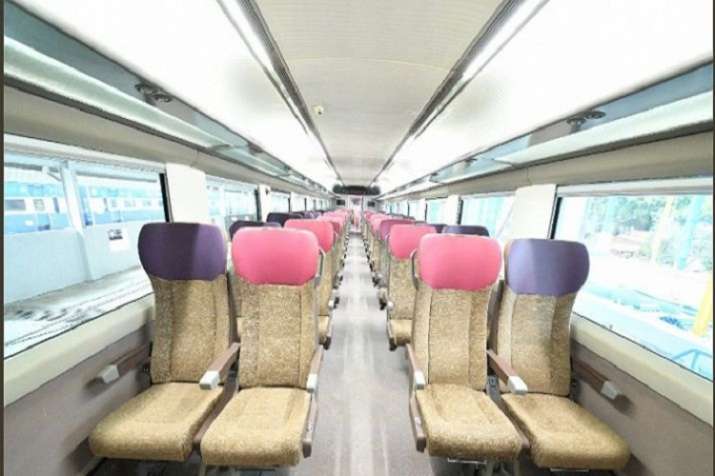 The trainset has aerodynamically designed driver cabins at both ends for quicker turnaround at destinations.
According to an ICF official, every alternative coach is motorised, to ensure even distribution of motive power and faster acceleration/ deceleration.
Fitted with CCTV cameras, Train-18 would have two executive compartments in the middle with 52 seats each, whereas trailer coaches would have 78 seats each.
Mani also said the fully airconditioned train offers better passenger comfort and safety, as all equipment are fixed under the carriage/ coach, so that more space is available on board.
In the Executive Class, the seats are rotatable to match the train direction.
It has diffused lighting, automatic doors and footsteps besides GPS-based passenger information system.
The footsteps in the coaches of the doorways are designed in such a way that it would slide outward when the train stopped at a station enabling passengers to alight safely with comfort in view of the variation in height between a trains floor and the platform.
All the coaches are connected by fully sealed gangways with integrated bridge plates, where passenger can walk across freely.
The railways will now turn its focus on another project - Train 20 - the next generation aluminium-bodied sleeper class trains that will replace the Rajdhani Express trains on the network and is expected to be rolled out by 2020.