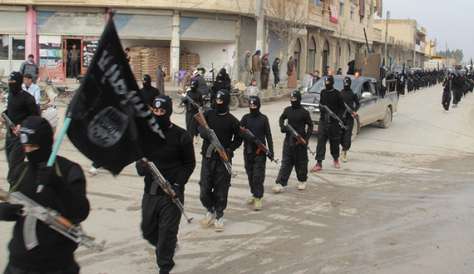 A radicalised Kerala school teacher, who was arrested at Delhi Airport on August 2 on her way to Kabul, has revealed that the extremist group Islamic State, is now running "terror classes" and indoctrinating youth in the country. 
Yasmin Ahmad has told the National Investigation Agency (NIA) that as many as 40 young men and women have already been brainwashed by fugitive Daesh recruiter Abdul Rasheed, who had earlier persuaded Mumbai graduate Ashfaq Abdul Majid to join the terror outfit, who is believed to have left India on June 2, a Times of India report said. 
The information provided by 29-year-old Yasmin to NIA is a big reason to worry for India's counter-terror agencies as it confirms that the Islamic State's growing influence, that comes alongside the threat posed by Pakistani terror outfits. 
Last week, Alok Mittal, Inspector General of NIA, had told Mirror that the influence of Daesh on India's youth had alarmed authorities as nearly 40 people, who are suspected to be operatives and sympathisers of Daesh, have been arrested from different parts of country since 2014 and eight jihadist modules have been busted till date.
Yasmin, who hails from Bihar, moved to Kerala three years back and took up the job of teaching at Peace International School in Malappuram, where she met Abdul Majid. 
Abdul, a resident of Kerala's Kasargod district, was also a teacher in the same school. He is among the 21 youth who mysteriously disappeared from Kerala and are suspected to have joined Islamic State. 
"She has made some shocking revelations, which are being verified. She claims 40 people were indoctrinated in jihadist ideology at secret camps in Kerala," Times of India quoted a NIA official as saying.
"We have identified some of the people who attended the sessions conducted by Abdul in Trikaripur, a town in northern Kerala. We monitoring their movements," he further added. 
Few days back, Mumbai-based businessman Abdul Majeed's son Ashfaque Ahmed (26), along with his wife, infant daughter and two cousins had left India in June this year to join terror outfit ISIS.
Ashfaque's youngest brother had received a message from him in June, in which he informed that he had migrated to IS territory and didn't want to come back.
Similarly, Nimisha, a student of dentistry and sister of a NSG commander, who also hails from Kerala, is also feared to have joined the terror outfit.