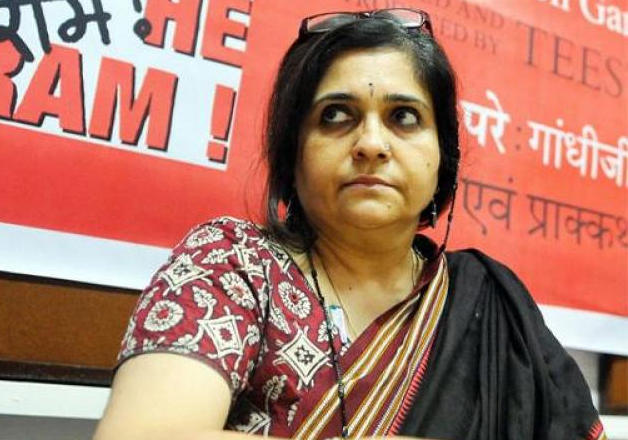 Social activist Teesta Setalvad and her husband siphoned off Rs 3.85 crore for their personal use from the Rs 9.75 crore donation they received by their NGOs for the welfare of the 2002 riot victims, Gujarat Police informed the Supreme Court.
In an 83 page affidavit, the police have said that they had sought documents relating to the Centre for Justice Trust and Sabrang, but the couple were non-cooperative.
After examining the bank details of the two NGOs it was found that a total of Rs 9.75 crore had been received as donation out of which Rs 3.85 crore had been utilised for personal use, it said.
Gujarat police informed the SC that it had examined bank accounts of CJP, Sabrang, Setalvad and Anand from 2007 till 2014. It said the two NGOs received total foreign and domestic donations of Rs 9.75 crore during this period and alleged that the couple utilised Rs 3.85 crore for personal expenses. The police said two accounts in United Bank of India, Mumbai, opened by the couple on January 1, 2001, had no deposits till December 31, 2002. From January 2003 till December 2013, Anand deposited Rs 96.43 lakh and Setalvad put in Rs 1.53 crore in their accounts.

.

The police alleged that the couple also drew money for their personal use from the Rs 1.40 crore grant given by the HRD ministry from February 2011 to July 2012. The police said it had knowledge of only three accounts of CJP and Sabrang Trust initially.
After the Gujarat high court rejected the couple's anticipatory bail plea, the SC had restrained police from arresting the two but asked them to furnish documents required by the police for investigation.