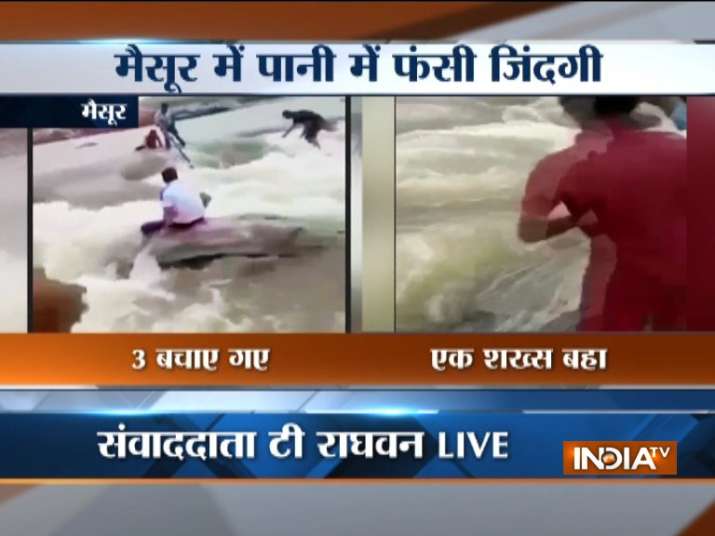 A scientist was swept away by strong water current at Chunchanakatte falls on the Cauvery river in Karnataka's Mysuru. The incident took place on Sunday when two families, enjoying a picnic at the waterfall, got stuck in rapidly rising water level. 
Due to heavy rains, the powerplant upstream released the water. The authorities claim that a warning alarm was sounded but the families failed to hear it. 
As the water level engulfed the rocks the families were sitting on, locals started making efforts to rescue them. Three of the four people were rescued safely, but scientist Somashekhar (40) was swept away by the strong current. The authorities are yet to track him downstream. 
Heavy monsoon rains have claimed six lives in past five days in Karnataka. 
Watch video: