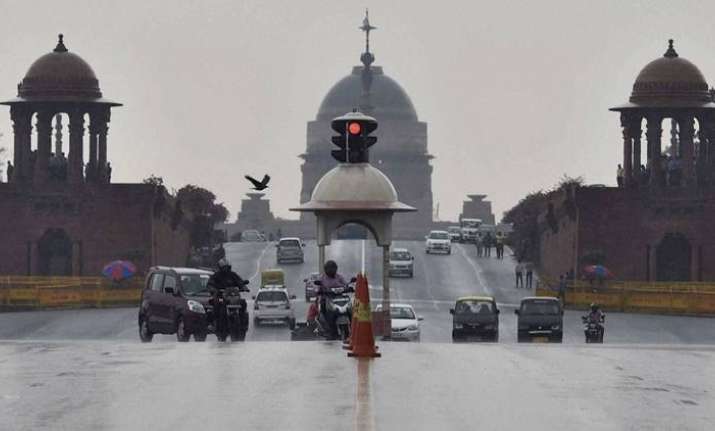 The MeT department has predicted light rains in the national capital today which will clear the smog and bring respite to the people gasping for breath.
Giving some relief to Delhiites, the weatherman had predicted that the sky would be mostly clear during the day on Tuesday.
The national capital has been experiencing dense smog for the past few days, forcing authorities to enforce emergency measures such as banning construction activities and brick kilns due to worsening air pollution.
The "odd-even" rationing of cars, which was scheduled to begin on Monday, was however deferred by the Delhi government after the National Green Tribunal ordered the withdrawal of exemptions given to women and two-wheelers under the scheme.
Meanwhile, rains and thundershowers in the lower and mid hills are also expected.
After the first snow of the season, the hill state of Uttarakhand is also likely to receive its first spell of winter rains, the Regional Met Office said on Monday.
It said that rains were likely to occur in the hill region, primarily in Uttarkashi, Pithoragarh and Chamoli. Snowfall was also likely between November 13 and 15. The rains were expected to benefit the farmers.