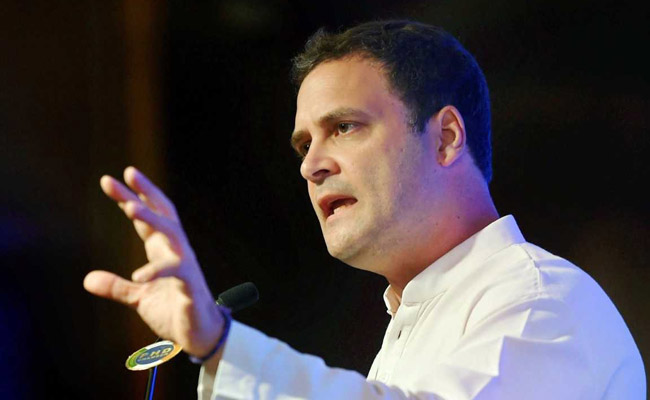 Congress President Rahul Gandhi will address a rally of farmers at Mandsaur in Madhya Pradesh on June 6.
The Congress president took to twitter to announce that he would address the farmers' rally to support their ongoing nationwide protest and highlight the agrarian issues in the country.
"Every day, about 35 farmers commit suicide in our country. To attract government's attention towards the agrarian crisis, farmers are forced to protest for 10 days. I'll address a rally in Mandsaur on June 6 to stand with them in their struggle," Rahul Gandhi tweeted.
June 6 is the first anniversary of the deaths of seven farmers who were killed in police firing in Madhya Pradesh's Mandsaur.
Rahul Gandhi's tweet came a day after a 10-day farmers' protest began on Friday.
Farmers of Punjab, Haryana, Maharashtra, Madhya Pradesh on Friday joined the 10-day protest call given by various farmer organisations in different states, dumping their produce, milk and other food items on the roads.
हमारे देश में हर रोज़ 35 किसान आत्महत्या करते हैं। कृषि क्षेत्र पर छाए संकट की तरफ़ केंद्र सरकार का ध्यान ले जाने के लिए किसान भाई 10 दिनों का आंदोलन करने पर मजबूर हैं। हमारे अन्नदाताओं की हक की लड़ाई में उनके साथ खड़े होने के लिए 6 जून को मंदसौर में किसान रैली को संबोधित करूंगा। pic.twitter.com/Bv4Hv72jE8

— Rahul Gandhi (@RahulGandhi) June 2, 2018
(With IANS inputs)