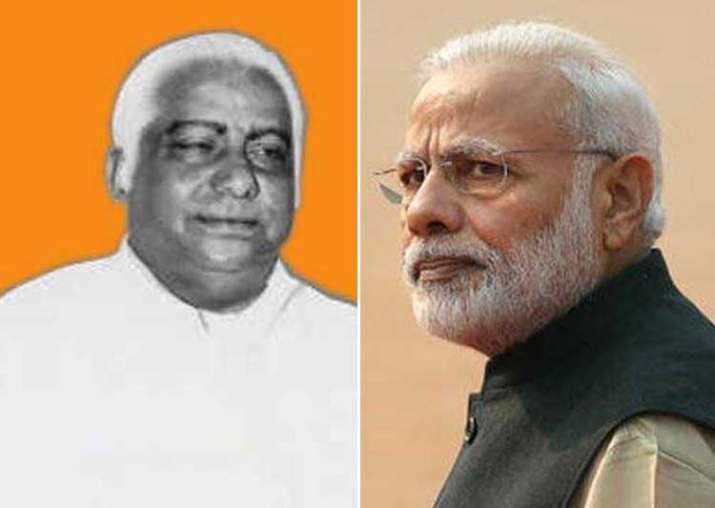 Amid continuous heckling by the MPs of the Congress and Telugu Desam Party (TDP) in the Lok Sabha during his speech on the Motion of Thanks to the President's address, Prime Minister Narendra Modi today raked up the "Telugu pride" issue and recalled how former Congress prime minister Rajiv Gandhi had publicly insulted a "Dalit" Chief Minister of Andhra Pradesh.
PM Modi was referring to an incident of 1982 when the then Congress general secretary Rajiv Gandhi had publicly admonished Tantuguri Anjaiah, the then chief minister of Andhra Pradesh, for bringing partymen  on the tarmac of Hyderabad's Begumpet airport for welcoming him. The crowd was led by a band party playing drums and other instruments.
Rajiv Gandhi,a new entrant to politics,  had  arrived on a private visit to Andhra Pradesh that day and was annoyed to see a band party leading a large number of partymen at the airport. A visibly upset Rajiv publicly admonished Anjaiah calling him a "buffoon" when he learned that the crowd was brought by none other than the chief minister himself. 
After the public humiliation by Rajiv Gandhi, the local media went to town the next day with headlines saying Rajiv had insulted the chief minister. Anjaiah was later sacked from his post. 
PM Modi recalled how  this insult of a "Dalit chief minister" prompted legendary actor NT Rama Rao to  leave  films and launch Telugu Desam Party ( TDP)  to save "Telugu atmagouravam" or "Telugu pride".
NTR cleverly used the insult to Anjaiah as an "atmagauravam" (self-respect) plank to woo voters of Andhra Pradesh in 1983 Assembly elections.
The newly formed TDP thrashed Congress in the elections and NTR took over as the new chief minister of the state.