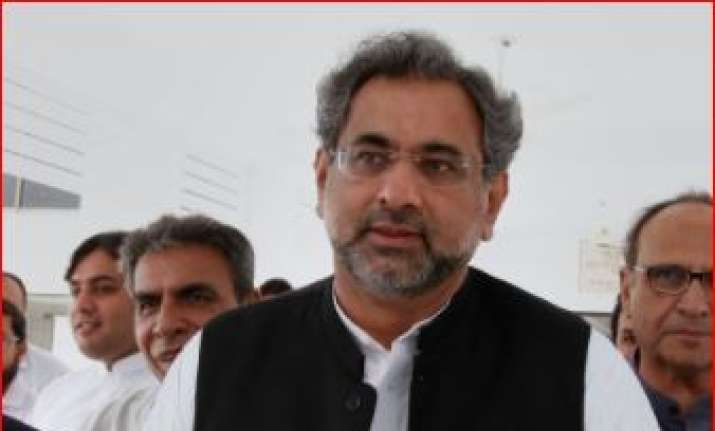 The United States has clarified that Pakistan Prime Minister Shahid Khaqan Abbasi was frisked at John F. Kennedy Airport in New York as he was on a private visit to the US.
"My understanding is that if the head of state chooses to travel privately without diplomatic passport, then they are travelling as a private citizen, then he would have to go through the same security screening that you and I will have to go," Alexander McLaren, deputy spokesperson of the US Embassy in New Delhi told media persons.
"Obviously, an official visit is a different story," he said.
A video that has gone viral on social media shows a casually-dressed Abbasi being frisked at the John F. Kennedy Airport in New York earlier this week.
He was seen putting on his belt after clearing security, picking up his coat and bag and walking away moments later. 
The Pakistani prime minister had travelled to the US to visit his ailing sister, according to reports in Pak media.
Watch Video: Pak PM Abbasi frisked at US airport