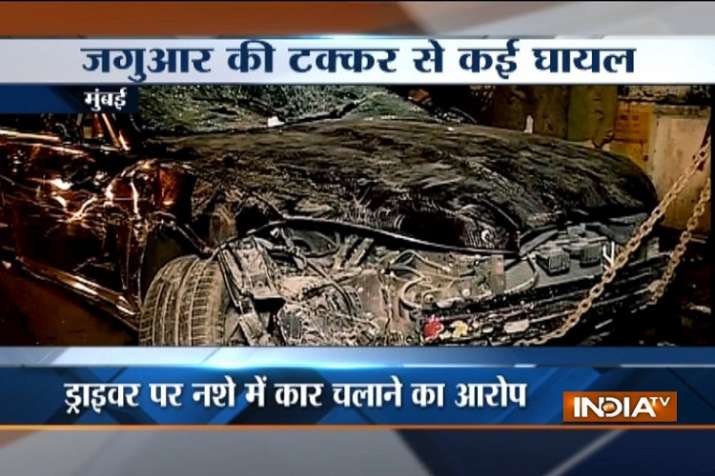 At least  four people were injured and several vehicles were damaged when the driver of a speeding luxury car rammed his vehicles into several parked cars in Mumbai Versova area on Monday (July 23) night. 
The driver of the Jaguar car then tried to flee from the spot but was nabbed by locals and thrashed. The police face a tough time rescuing the man, who was allegedly drunk. 
The furious crowd then vent out the anger at the Jaguar car and damaged it badly.
WATCH: Speeding Jaguar rams into people in Mumbai, 4 injured