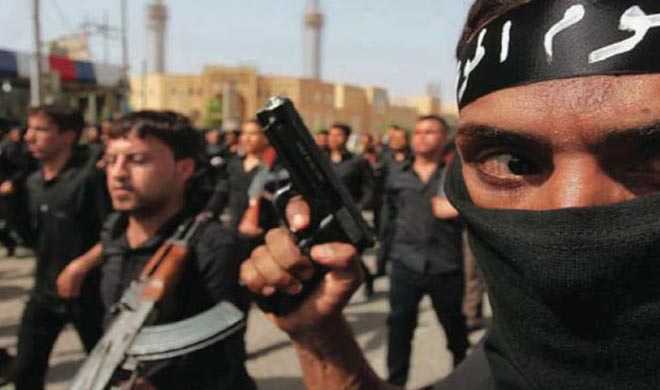 Five members of a Mumbai-based businessman's family have reportedly left the country to join the Islamic State terror outfit in June. 
According to a Times of India report, Mumbai-based businessman Abdul Majeed's son Ashfaque Ahmed (26), along with his wife, infant daughter and two cousins – Mohammed Siraj (22), a businessman, and Ejaz Rehman (30), a medical practitioner, left India in June this year to join terror outfit ISIS. 
Ashfaque's youngest brother had received a message from him in June, in which he informed that he had migrated to IS territory and didn't want to come back. 
 

"Take care of mother and father," read the message. 

 
On August 6, Ashfaque's father Adbul Majeed filed an FIR in which he blamed Abdur Rasheed, a Kerala school teacher who travelled to Syria with Ashfaque, Navi Mumbai resident Arshi Qureshi and Kalyan resident Rizwan Khan for instigating his son to join ISIS. 
Majeed, who runs several guest houses in Mumbai, stated in the FIR that while he belongs to the Barveli sect of Muslims, his son converted to the Ahl-e-Hadees sect in 2014.  
Majeed further stated that the same year, Ashfaque showed major behavioural changes and spent most of his time with his cousins, Rehman and Siraj. 
 

"He stopped listening to music, watching television, changed his clothing style and started sporting a beard. The drastic changes and the people he met had the family worried," Times of India quoted Majeed as telling the police. 

 
Earlier in July, Mumbai Police arrested Rizwan Khan and Arshid Qureshi, both associated with ontroversial Islamic preacher Zakir Naik and his Mumbai-based Islamic Research Foundation (IRF), for indoctrinating youngsters from Kerala and sending them to join ISIS. 
21 youth from Kerala are reportedly missing from Kerala who are suspected to have joined the terror outfit.