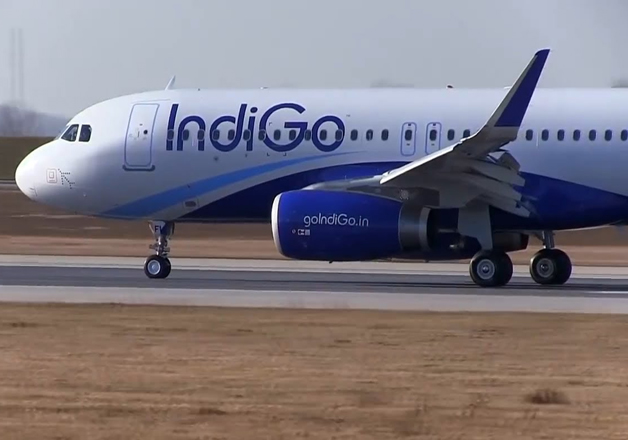 Mumbai Police today said that that the Dubai-Kochi IndiGo flight was diverted to Mumbai due to unruly behaviour by two passengers onboard and that there was no information of ISIS slogans being raised.
According to Airport Police DCP, the IndiGo flight IGO89D was diverted to Mumbai and that two passengers have been detained and are being examined.
"Due to unruly behaviour of two passengers onboard, IndiGo Dubai-Calicut flight IGO089D landed at Mumbai airport at 9.15 -9.20 am and took off around 10.50 am," the official said.
"Two passengers were detained after the Airline complained of passengers fighting onboard. Investigation is going on, but we can't confirm if ISIS slogans were raised," the official added.
Earlier his morning, reports said that the Indigo Airlines flight from Dubai to Kochi was forced to make an emergency landing at the Mumbai airport after one of the passengers allegedly raised pro-ISIS slogans.
IndiGo said its flight 6E-89 was diverted to Mumbai after the passenger on seat 5D, travelling with his brother, suddenly started misbehaving with the crew.
"IndiGo confirms the diversion of its flight 6E 89 (Dubai-Calicut) to Mumbai this morning on grounds of unruly behavior on board. A little before landing, a passenger seated on 5D (who was accompanied by his brother) suddenly started misbehaving with the crew. He jumped on the forward cart (which is used for food and onboard merchandise) and sat on it. The crew immediately informed the Captain-in-command and the lead crew. The lead, politely requested the passenger to step down from the cart and he obliged. This passenger after stepping down from the cart, suddenly got violent and started physically abusing the other co-passenger," it said in a release.
Taking the precautionary measure, the Captain immediately informed the Air Traffic control (ATC) and the ground security staff about the situation onboard. The flight made the precautionary landing at the Mumbai airport where this passenger was handed over to the CISF for further investigations. The matter is now with the local authorities, it added.