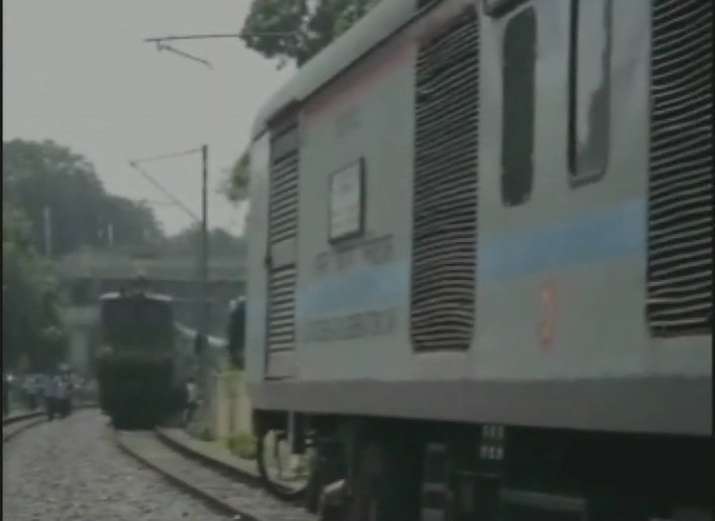 In what could have been a potentially major accident, three trains - Duronto Express, Hatia-Anand Vihar Express and Mahabodhi Express - were found to be running on the same railway track near Allahabad in Uttar Pradesh. The accident was however averted after staff responded in time, ANI reported. 
A rising number of train accidents have been reported over the past few months, leading to the replacement of Railway Board Chairman and Railways Minister. 
While Piyush Goyal has replaced Suresh Prabhu as new Railways Minister, Ashwani Lohani was appointed Chairman of the Railway Board after the incumbent A K Mital resigned from the post last month. The change of guard at the highest echelon of the ministry had come after back-to-back train accidents that led to loss of over 20 lives. 
Mital had tendered his resignation taking moral responsibility for the Puri-Haridwar Utkal Express derailment in Uttar Pradesh on August 19. Prabhu had also offered to resign but was asked to hold off by Prime Minister Narendra Modi. He was replaced by Piyush Goyal in Cabinet reshuffle earlier this month. 
Despite the new minister and bureaucrat taking charge, a number of train accidents have taken place in recent weeks. Fortunately, no loss of life has been reported. 
On Saturday, two coaches of an empty Agra-Gwalior Passenger train derailed at the Agra Cantonment railway station. No one was injured in the accident.
Days after Piyush Goyal took charge earlier this month, three trains derailments were reported within hours of each other on September 7.