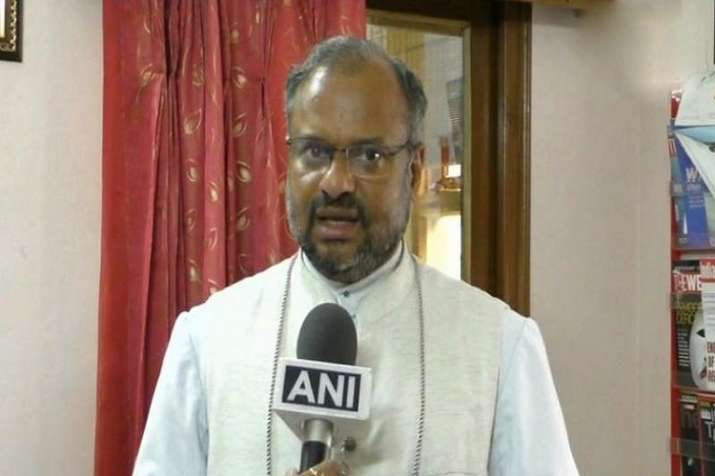 Jalandhar Bishop Franco Mulakkal, who has been accused by a nun of raping her repeatedly, has reportedly stepped down amid reports that the Vatican has been informed about the case. 
In a letter, Bishop Mulakkal said that he may be called for further clarification in the case by the investigating officer in Kerala. "I am likely to be called for further clarifications by investigating officer in Kerala, appoint Rv, Fr Joseph Thekkumkattil & Rev Fr Subin Thekkedathu," news agency ANI quoted him as saying in the letter.
Meanwhile, the case has been brought to the notice of the Vatican. Sources said that the church representative from India is in Vatican to discuss the issue  is expecting intervention in the coming days. 
The nun had shot off a letter to the Vatican representative in India to sack the Bishop, claiming he was using "political and money power" to bury the case.
Earier this week, the Kerala High Court had directed the state government to inform it of the steps taken by the special investigation team probing the case of alleged rape of the nun by the Bishop.
While considering a plea filed by George Joseph K of the Kerala Catholic Church Reformation Movement seeking a court-monitored probe into the case, the court had said, "Law is above all other things and it will take its own course."
Slamming the public outcry over the alleged delay in action against Jalandhar Bishop, Auxilary Bishop of Changanassery Archdiocese, Thomas Tharayil sought to know whether declaring a person guilty without an investigation and trial was also a new Kerala model.
(With inputs from agencies)