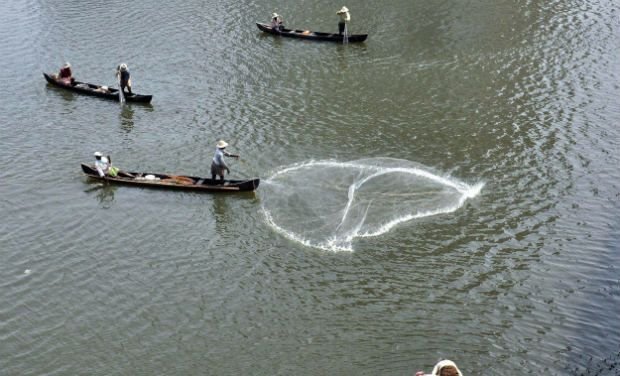 A 24-year-old Kerala fisherman who rescued many lives during the recent devastating floods in Chengannur, died in a bike accident.  The accident happened around 12 km away from Jinesh Jerone's rented house in Poonthura on Sunday. He was on a bike with his friend Jagan when they were hit by a truck. Badly injured Jinesh lied on road, crying for help but no one came to his rescue.
The ambulance reached the spot 30-minutes after the accident and Jinesh was pronounced dead on its arrival at a local hospital 
"Nobody stopped," said Jagan. "I can't believe something like this could happen to a man like Jinesh. He loved to help others. That's what made him a hero during the recent floods," Times of India quoted Jagan as saying.
Jinesh's family was shocked by the accident and they often watch videos of him, swimming across muddy water during the floods to rescue people. They praised him as hero and saviour after looking at newspaper clippings of him.
Walked in the funeral procession of 24 year-old Jineesh, a hero of the #KeralaFloods credited with saving over 60 lives personally, who was killed when a lorry ran over his motorcycle yesterday. Laid a wreath&prayed for his soul. As the old saw goes, the Good do indeed die young. pic.twitter.com/NTcV8jQEau

— Shashi Tharoor (@ShashiTharoor) September 30, 2018
Jinesh's mother, Selvi said that he and his friends agreed to help immediately after the church sought fishermen's help to save people. 
They have evacuated more than 100 people to safety during rescue mission. Many of those saved by Jinesh came by to his house and thanked his mother for what he did.