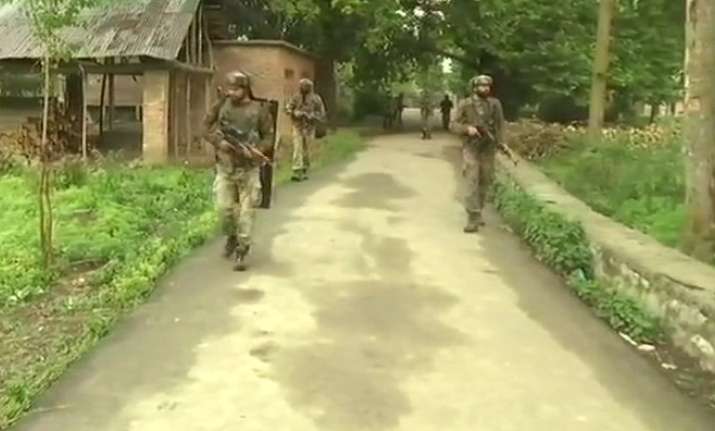 The Indian Army is conducting a cordon and search operation (CASO) in north Kashmir's Bandipora district after militants attacked an Army camp in Hajjan area last night. 
The militants lobbed the grenades using underbarrel grenade launchers at the camp of the 13 Rashtriya Rifles of the Army around 8.30 PM on Tuesday, the police said. The militants hurled grenades at the camp, adjacent to the police station, from two sides. 
The fire was retaliated "heavily and effectively", a senior police officer said, adding that it was not a suicide attack. 
The area was cordoned off for combing operations, the officer said. Further details are awaited.
#JammuAndKashmir: Latest visuals from Bandipora's Hajin, where Terrorists attacked an Army post yesterday. 4-6 terrorists came from two sides of the camp of 13 Rashtriya Rifles & Hajin police station and fired around 8 UBGls towards Army & police. pic.twitter.com/0Uxli82y2B

— ANI (@ANI) June 6, 2018
(With inputs from agencies)
Watch video: