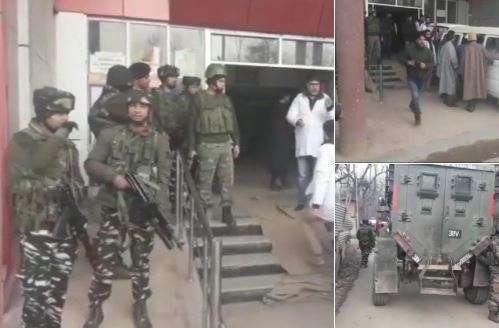 In Shopian district in a militant attack, four Jammu and Kashmir Police officials were killed on Tuesday, police said. Four service rifles were also stolen.
A police picket which was deployed to guard members of the minority community in Zainpora village, was attacked by the terrorists.
Three policemen were killed during the gunfight and one succumbed to his injuries. ​
A search for militants was underway.