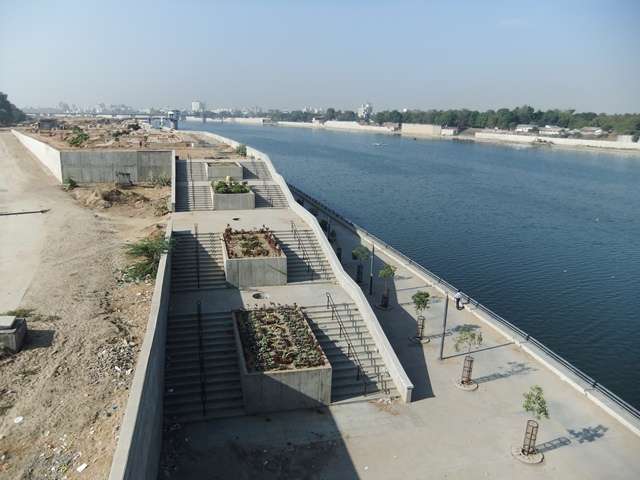 The inquiry report on alleged irregularities in former chief minister Akhilesh Yadav's much-publicized Gomti Riverfront Project, which will be given to newly elected Chief Minister Yogi Adityanath on Friday, not only raises questions on the erstwhile SP government but also reveals a scam of thousands of crores which lined  the pockets of several ministers and officials. 
India TV's Editor-in-Chief and Chairman Rajat Sharma tonight presented in Aaj Ki Baat show, some facts from the report that reveal how the project, whose expenditure was expected at Rs 656 crore, was hiked to Rs 1,513 crore. Of this, Rs 1,435 crore was even spent, but  neither the project was completed nor the Gomti river was cleaned up. 
Akhilesh Yadav had boasted about the world-class project, claiming that it will change the face of the areas surrounding the riverfront. 
However, the report states that the fountain worth Rs 42 crore, ordered from France, has been lying at Kanpur Railway Station for the last five months. Also, it states that the fountain could not be installed because the erstwhile government had not paid the custom duty of Rs 10 crore. 
Moreover, about Rs 25 crore will be spent on the installation of the fountain and another Rs 5 crore on its maintenance. This clearly indicates how the hard-earned money of the state's population was wasted and used to fill the pockets of officials and ministers.
State Irrigation Minister Dharampal Singh  said that there have massive irregularities in the Gomti Riverfront project work and the hard-earned money of people has been wasted.
He also said that the drainage water which falls in Gomti River was to be diverted but the work was not done. Even, the project cost included the construction of two diaphragm walls. However, no such walls have been built despite 95 per cent of the total estimate having been already spent. 
The report, prepared by a three-member committee appointed by Yogi Adityanath government, has also revealed wasteful spending on the water bus which was imported from Europe. According to the inquiry report, the cost of the bus was Rs 1.4 crore but was bought by the previous government at a much higher price. Also, the bus has not been functional till date. 
The inquiry report also claims that there is an estimate of Rs 100 crore is untraceable. The report states that according to the rules, 6.8 per cent of the price of the project was to be deposited the government treasury but was not.