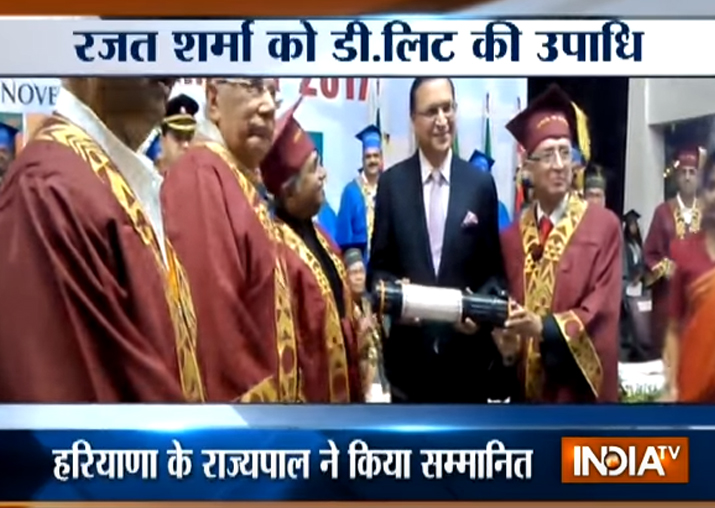 India TV Chairman and Editor-in-chief Rajat Sharma was today awarded honorary D.Litt. degree by Gwalior's ITM University.
They degree was conferred upon him by Haryana Governor Kaptan Singh Solanki at an event here.
Speaking on this occasion, Rajat Sharma, a Padma Bhushan awardee, told students that "there are two kinds of dreams -- there are dreams that we have while asleep and dreams that we have while we are awake". 
He added that to fulfil dreams that we watch while awake, need hard work and dedication. 
Watch video here: