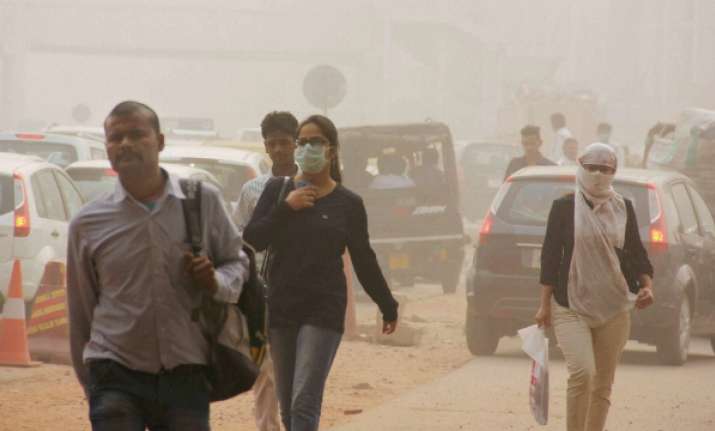 A new study has revealed that more people died of air pollution in India compared to China last year i.e., in 2015.
According to a report in Hindustan Times, the study released by Greenpeace on Wednesday says that millions of Indians are facing serious health hazards due to toxic air in major cities including Delhi.
The study reveals that outdoor air pollution killed 3,283 people every day in India in 2015, compared to 3,233 in China.
"The data shows that China's strong measures in tackling pollution have resulted in a steady reduction in the particulate levels. With India, however, the trend is downward. The year 2015, especially, has been the worst-ever recorded for premature deaths by exposure to pollutants," Sunil Dahiya, Greenpeace's India campaigner, was quoted as saying by HT.
The Greenpeace study was based on data from the Global Burden of Diseases project by the Institute for Health Metrics and Evaluation at the University of Washington in Seattle.
The study further adds that there is a direct relation between exposure to outdoor air pollution — ozone and particulate matter with diameter less than 2.5 micrometers and 10 micrometers — and premature deaths.
The new study comes days after Delhi faced one of the worst spikes in air pollution that left the city blanketed in thick smog for more than a week since Diwali on October 30.
Last year, the World Health Organisation (WHO) had ranked Delhi as the most polluted city in the world.