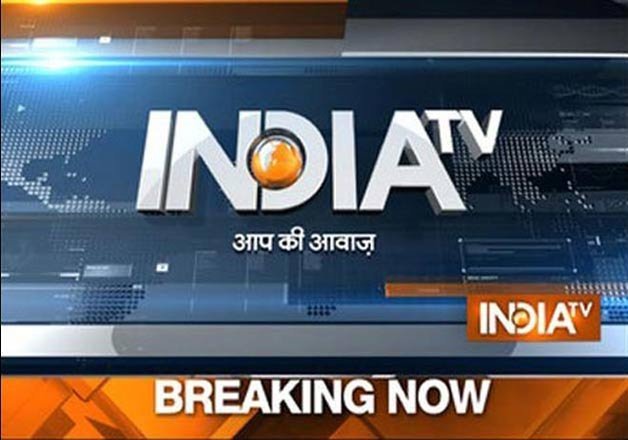 National News
SC refuses to order probe against PM Modi for graft, says 'zero evidence to substantiate charges'
The Supreme Court on Friday refused to go into a plea seeking probe by an SIT into alleged payoffs to politicians, including the then Gujarat CM Narendra Modi, purportedly by big business houses. The apex court termed the documents produced by lawyer-activist Prashant Bhushan as zero", "fictitious" and "not authentic".
Demonetisation 'courageous experiment' by PM Modi, says Amar Singh
Senior Samajwadi Party leader Amar Singh has said that Prime Minister Narendra Modi's demonetisation move is a 'courageous experiment' that aims to eliminate black money, corruption and counterfeit currency.
Pakistan pleaded with us to stop retaliation, says Manohar Parrikar
Defence Minister Manohar Parrikar today claimed that India's response to cowardly attacks from Pakistan was so powerful that the Indian armed forces were called by their Pakistani counterparts some days back, pleading that New Delhi should halt its response.
'Courts lying vacant without judges': CJI blasts centre for sitting over appointments
Chief Justice of India TS Thakur today lambasted the central government for sitting over appointments of High Court judges, saying its attitude was lackadaisical from the very issue of filling vacancies to providing adequate infrastructure. Stating that there are 500 judges' posts lying vacant in High Courts, Thakur said that courtrooms are lying vacant without judges.
Militants attack security forces' convoy in Kashmir's Handwara, BSF jawan injured
A BSF jawan was injured today when militants opened fire on a security forces' convoy in Handwara area of north Kashmir's Kupwara district. "One jawan has sustained bullet injuries in the attack by militants on a convoy at Handwara this morning," a BSF official said.
Dalit to be Punjab's Deputy CM if AAP comes to power: Arvind Kejriwal
n a bid to woo the Dalit community, Delhi Chief Minister has promised that he will appoint a Dalit leader as the Deputy Chief Minister of Punjab if his party, Aam Aadmi Party (AAP), comes to power in next year's assembly polls. "A Dalit will be the deputy chief minister when AAP comes to power in Punjab," AAP's national convenor said here while addressing a gathering in the Dalit-dominated Doaba region on Friday.
International News
Revolutionary Cuban icon Fidel Castro dies at 90, PM Modi condoles death of a 'great friend'
Fidel Castro, Cuba's former president and leader of the Communist revolution, has died. He was 90. With a shaking voice, his younger brother, and incumbent President Raul Castro, announced on state television that his brother died at 10:29 pm on Friday night.
Lt Gen Qamar Javed Bajwa appointed as Pakistan's new Army chief
Pakistani Prime Minister Nawaz Sharif has appointed Lt Gen Qamar Javed Bajwa as the country's new Chief of Army Staff (COAS). Pakistan's Ministry of Defence today issued a notification saying Lt Gen Qamar Javed Bajwa has been appointed as the new COAS, while Lt Gen Zubair Hayat has been appointed the Chairman of  Joint Chief of Staff Committee (CJCSC).
'Will kill three Indian soldiers for every Pakistani soldier they kill': Pakistan provokes India again
Pakistan has once again provoked India by saying that its forces will kill three Indian soldiers for every Pakistani soldier killed by Indian troops. According to a report in 'Dawn', Pakistan's Defence Minister Khawaja Asif warned that India will face dire consequences if it went to war against Pakistan.
2 Pakistani soldiers killed, 14 injured in suicide attack on mosque
Two Pakistani soldiers were killed after a small group of 'suicide bombers' attacked a mosque at an Army facility in northwest Pakistan today. According to Pakistani Army spokesman Asim Bajwa, all four "suicide bombers" were also killed in the incident.
Business News
Modi govt to compensate states every quarter for revenue loss due to GST
Centre will make up to the states bearing loss of revenue from implementation of GST by giving them provisional compensation every quarter. The final number, however, would be fixed after CAG carries out an audit. The compensation would be met through levy of a cess called 'GST Compensation Cess' on luxury items and sin goods like tobacco, for the first five years.
New Rs 500 notes with faulty printing valid, clarifies RBI
The Reserve Bank of India (RBI) on Friday clarified that the new Rs 500 notes with faulty print are genuine and that people shouldn't find it difficult to transact in these notes. The RBI's clarification comes after it was reported that there were two variants of new Rs 500 notes being pumped into the market.
Ratan Tata asks people of India to support PM Modi on 'demonetisation'
Noted industrialist Ratan Tata today lauded Prime Minister Narendra Modi's decision to 'demonetise' high-denomination currency notes and asked the countrymen to support his courageous initiative. He termed 'demonetisation' as one of the three most important economic reforms in India.
Entertainment News
Salman proves love for SRK once again, asks everyone to enjoy 'Dear Zindagi'
Superstar Salman Khan has in his latest tweet asked everyone to enjoy his contemporary Shah Rukh Khan's movie 'Dear Zindagi'. He asked people to watch the movie today, on anti-obesity day adding that he would watch it today. A shirtless Salman posed for the photo that he shared on the micro blogging website.
Akshay Kumar to the rescue again, gives Rs 9 lakh to family of martyr
Superstar Akshay Kumar has once again proved that his love and respect for the armed forces goes beyond words. Media reports have it that the Khiladi Kumar extended help to the family of a martyr who passed away in Digboi in Tinsukia, Assam. N.K. Narpat Singh lost his life a few days ago in an attack by suspected ULFA terrorists along with two other army personnel.
Bigg Boss 10: Salman walks out of 'Weekend Ka Vaar' after Swami Om refuses to listen
Seems Bigg Boss 10 contestant Swam Om ji is testing the patience of not only the inmates but also the host superstar Salman Khan. In tonight's episode of 'Weekend Ka Vaar', you will see Salman walking out from the stage as the self proclaimed Godman will refuse to listen to him.
Sports News
Ind vs Eng, 3rd Test: India restrict England to 268/8 at stumps on Day 1
India bowled with a lot of perseverance to restrict England to 268 for 8 despite a defiant 89 from Jonny Bairstow on the first day of the third cricket Test at the Punjab Cricket Association (PCA) I.S. Bindra Stadium today.
Sachin Singh becomes third Indian boxer to strike gold at Youth World Boxing Championships
Giving new hopes to the fans of the sport in the country, World Junior bronze-medallist Sachin Singh (49kg) today became only the third Indian boxer ever to land a gold at the AIBA Youth World Championships. He knocked down Cuban national champion Jorge Grinan in the summit clash at St Peterburg, Russia.