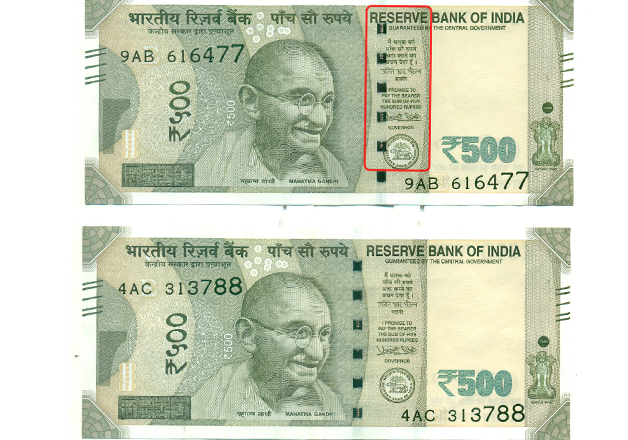 The Reserve Bank of India (RBI) on Friday clarified that the new Rs 500 notes with faulty print are genuine and that people shouldn't find it difficult to transact in these notes.
The RBI's clarification comes after it was reported that there were two variants of new Rs 500 notes being pumped into the market. 
When asked how this happened, the bank said that the defect could be due to 'rush' in printing and that people could use these notes or return them to RBI.
The government had on November 8 announced the demonetisation of Rs 500 and Rs 1,000 currency notes with the aim of curbing black money and corruption. But some new Rs 500 notes caused some confusion because of printing errors.
Apparently, in a rush to go to print, an unspecified number -- no one knows exactly how many -- of notes of Rs 500 denomination have visible errors.
They have caused doubts in the minds of the people whether these currency notes are genuine or fakes.