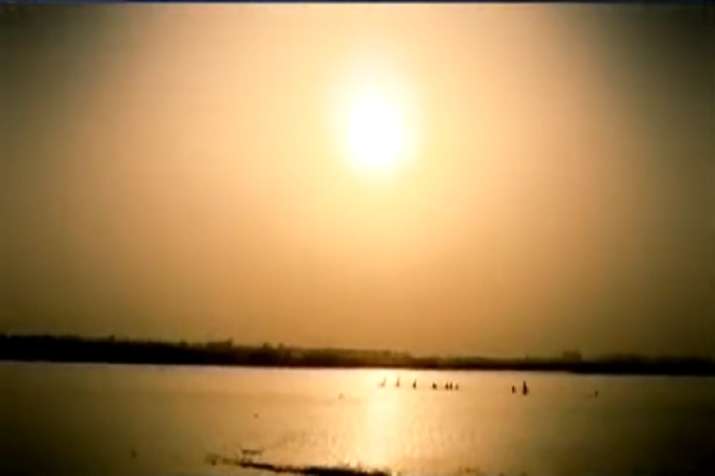 Yamuna, a river which has helped in the development of civilization along its banks, which has fulfilled the water needs of four states of the country, today is on the brink of extinction.
The river which is referred as the mother by many is now fighting for its very existence. The basin of the river has only sand left.
When India TV went to Haryana's Sonipat and nearby areas to know the condition of the river's basin, glaring facts have come to light. There isn't a drop of water left and one can cross the river basin by walking across it.
However, this isn't the case in Sonipat only. In Haryana, Yamuna covers the distance up to 125 km and everywhere it is dry.
One of the longest rivers in India, Yamuna, originates from Gangotri (in the Himalayas) and merges with river Ganga in Sangam (Allahabad). Before the merger, the river passes through Uttarakhand, Haryana, Delhi and finally enters Uttar Pradesh. 1,376 km long river has a basin area of 366,223 sq km. And lakhs of people are settled along its shores.
The moment Yamuna crosses Hathni Kund barrage (in Haryana), it converts into a drain and somehow crosses Yamuna Nagar. In many areas of Karnal, Panipat and Sonipat, Yamuna has not even a single drop of water.
It won't be wrong to say that once, Yamuna which used to cover 125 km in Haryana, has now turned unproductive. 
When India TV visited one of the banks in Sonipat bordering UP's Baghpat, we found no traces of water in the river's basin.  
Yamuna, like Ganga, has religious importance. People want to take holy dip in the river during religious occasions. But because the river has no water left, so water pumps are installed in the middle of the basin and devotees are allowed to take a holy bath but for that, they have to pay Rs 10/per person.
In Hinduism, there is a tradition of mixing mortal remains in the river. However, Yamuna has no water in it so people bury the remains of their loved ones into the sand. 
Who is responsible for this pathetic condition of the river?
Environmentalists believe that in addition to environmental changes, government policies are also responsible for this dismal condition of the river.  
Manoj Mishra, who is since a long time putting efforts to preserve the river said-"Up to Yamuna Nagar, the river has quite sufficient amount of water. In Hathni Kund, water is stored. For a river to flow, 1,800 cusec litre water is needed. In the Kund, 1,348 cusec litre is stored and out of which 881 is given to Delhi via Western Yamuna Link Canal for fulfilling water needs of the capital. Hence, only remaining 352 cusec litre is again released in the river."
Hence, slowly and gradually, Yamuna is moving towards extinction. 
Government's sand mining policies have also harmed the river badly, said those who are aware with the problem. For getting sand from the basin of the river, a lot of mining is being done. In this illegal mining has also played its role.  
Locals informed the channel that government is purposely creating dams so that mining works do not get hampered. 
The most alarming thing is that the water groundwater level is also getting down in the area. Hence, as a chain reaction to this, nearby cultivable lands are also on the verge of getting fruitless. 
Interestingly, government officials claim that this condition of river Yamuna is due to environmental changes!
WATCH VIDEO: Ground Report: River Yamuna 'close to death' in Delhi