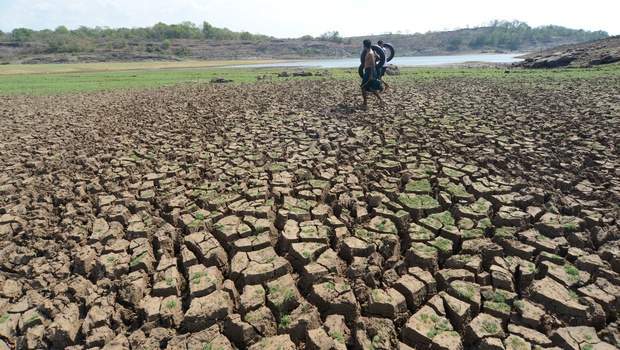 The scarcity of water in Haryana's Hisar district has driven the people to extend of rioting and arson. Miffed with authorities for the lack of water supply during scorching summer heat, residents of two villages clashed and set fire to to the water pump in Mainer. At least seven motorcycles were also set on fire. The incident left 12 people injured, including a Sarpanch. 
The riots broke out at around midnight on Tuesday when people from Hisar's Thani Piravali village were allegedly attacked by their neighbours from Puthi Mangal Khan village over water. 
The Thani Piravali residents claim that they were re-filling their water storage tanks through a pump with the help of health department officials when the villagers from Puthi Mangal Khan attacked them with weapons. 
Meanwhile, Puthi Mangal Khan villagers have alleged that Thani Piravali residents had refused to show the written permission to draw water from the Mainer and had kidnapped two of their emissaries. This instigated the villagers to gather in large numbers and march towards Thani Piravali village, where they clashed with locals. 
The police have registered a case in the matter and started an investigation. 
Hisar along with rest of the north India is currently reeling under scorching heat, leaving drinking water scarce. According to a report by NITI Aayog, India is suffering from the worst water crisis in its history and millions of lives and livelihoods are under threat. The report - Composite Water Management Index - says that 600 million Indians are facing high to extreme water stress. 
The report further says that about two lakh people die every year due to inadequate access to safe water across the country.
Also read | India suffering 'worst water crisis' in its history, 2 lakh people dying every year; expert says 'it's a scary situation'