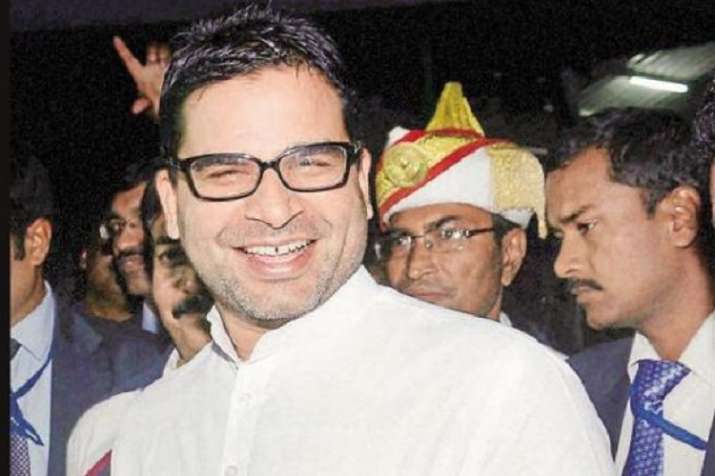 After spearheading election campaigns for the likes of Prime Minister Narendra Modi and Bihar Chief Minister Nitish Kumar, poll strategist Prashant Kishor is all set to make his political debut.
Announcing his decision via Twitter, Kishor wrote:"Excited to start my new journey from Bihar".
A former public health official at the United Nations, Kishor is credited with revolutionising election campaigning in India. 
Excited to start my new journey from Bihar!

— Prashant Kishor (@PrashantKishor) September 16, 2018
Kishor's first major political stint was helping Narendra Modi, then Chief Minister of Gujarat get re-elected to the Chief Minster's Office for a third time in the Gujarat Assembly Elections 2012. However, he garnered wider public attention when Citizens for Accountable Governance (CAG), an election-campaign group he conceptualized, helped the Narendra Modi-led Bharatiya Janata Party (BJP) win an absolute majority in the 2014 Lok Sabha election.
Prashant Kishor formed the CAG in 2013. CAG, dubbed as 'India's first political action committee' is a non-profit organisation made up of elite young professionals educated at institutions such as the IITs and IIMs, and working in multinational corporations such as JPMorgan Chase, Goldman Sachs and McKinsey.
During the 2014 election campaigning, Kishore played a decisive role in BJP's thumping electoral victory as he is the main man behind formulating an  innovative and advertising campaign for Narendra Modi.  Kishor broke up with Modi after his proposal to convert the (CAG), into a specialist policy outfit, I-PAC, was refused.
In 2015, Kishor and other CAG members regrouped as I-PAC (Indian Political Action Committee) to work with Nitish Kumar, in a bid to win a third term as Chief Minister of Bihar in Assembly Elections. In January 2016, Bihar Cabinet set up a new body called the Bihar Vikas Mission, steered by Kishor to implement the five-year programmes of good governance and development in the state.
In 2016 Kishor was brought on board by the Congress for Punjab Assembly Elections due in 2017 to help Captain Amarinder Singh campaign in Punjab after losing two consecutive Assembly elections for the Congress.
The historic win in Punjab since Independence has been credited by many Congress leaders including Amarinder Singh himself to Kishor and his team. Several Congress leaders like Randeep Surjewala and Shankersinh Vaghela came on record to openly credit Kishor with the win. Amarinder Singh tweeted, "As I have said many times before, PK & his team and their work was absolutely critical to our victory in Punjab!"
In 2016 the Indian National Congress employed Prashant Kishor for the 2017 UP Elections. However, in these elections were a failure as BJP won more than 300+ seats and Congress could only manage 7 seats.
Earlier on September 10, during an interaction with students at Indian School of Business (ISB) in Hyderabad ,  Kishor had expressed his desire to leave IPAC in 'safe hands' and return to 'work with the grassroots'. He had said, "In 2019, you would not see Prashant Kishore campaigning for anyone in the manner and form in which I have been campaigning in last 4-5 years." 
He had added that as 'an individual' he would not be campaigning the same way he had done in last 4-5 years, but IPAC will continue as an organisation.