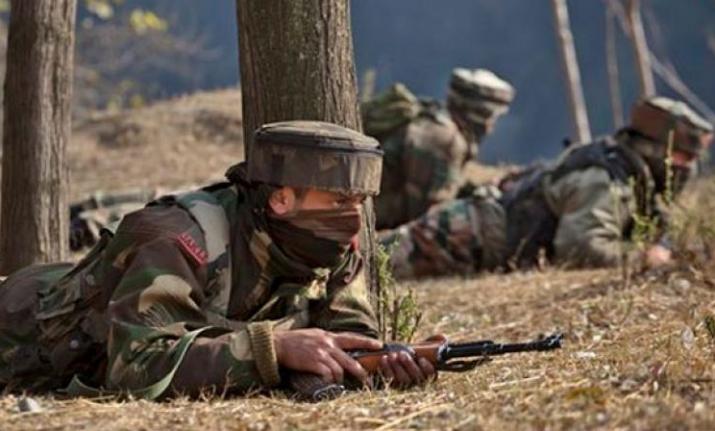 Five terrorists belonging to Lashkar-e-Taiba (LeT) and Hizbul Mujahideen (HM) were killed in an encounter with security forces in Kulgam district of Jammu and Kashmir Saturday, officials said.
Five militants have been killed in the operation at Chowgam in Kulgam district of south Kashmir, an Army official said in Srinagar. The terrorists have been identified as Gulzar Ahmad Padder, Faisal Ahmad Rather, Zahid Ahmad Mir, Masroor Molvi and Zahoor Ahmad Lone.
He said weapons and war-like stores have been recovered from the encounter site.
The operation is over, the official said.
The encounter between the militants and security forces began this morning after the forces launched a cordon-and-search operation in the area following intelligence inputs about the presence of militants there.
While the forces were conducting the searches, the militants fired upon the forces, ensuing a gunfight.
A police official said the militants belonged to two outfits of LeT and HM and their killing was a huge success for the forces.
"It is a huge success for police and security forces. The militants belonged to both HM and LeT," he said.
He said most of the slain militants were "involved in a series of terror acts including killing of two bank employees and many policemen".
"They were also involved in bank robberies and weapon looting," the police official said.
Meanwhile, clashes broke out near the site of the encounter as groups of youths started pelting stones on the forces, the official said.
He said a few youths have been injured in the forces' action on the protesters.
Train services between Baramulla and Qazigund have been suspended due to apprehensions of law and order problems.
Earlier on Thursday, three terrorists of pro-Pakistan Jaish-e-Mohammed (JeM) were killed and 12 security personnel, including three officers, injured in an encounter in Jammu and Kashmir's Reasi district. The gunfight ensued a day after terrorists fired on a police party and escaped the spot.
The encounter broke out after security forces, comprising CRPF, police and Army personnel, during a cordon and search operation, zeroed in on a location near a house in the district's Kakriyal area, and surrounded the terrorists.
On the same day, two other militants were killed in a separate encounter with security forces in Sopore area of Jammu and Kashmir's Baramulla district. 
The gunfight came after a search operation in Chinkipora near Arampora area of Sopore town in the north Kashmir district following inputs about the presence of militants in the area.
WATCH VIDEO: