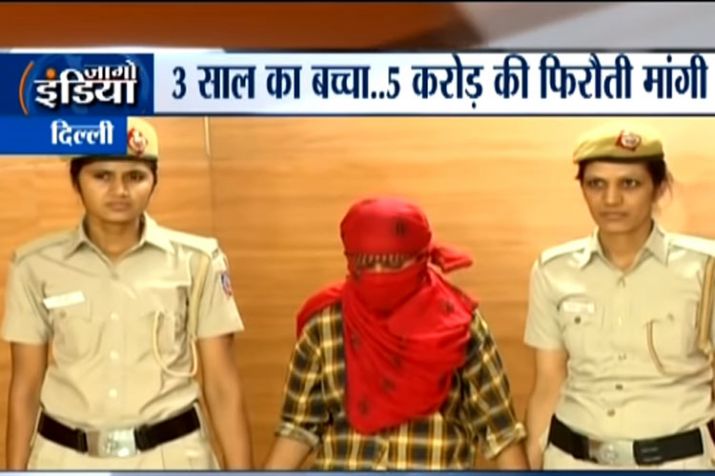 Delhi Police on Friday arrested a first-year college student named Riya for kidnapping her landlord's 3-year-old son.
Riya, a Delhi University student, had demanded a ransom of Rs 5 crore from the father of the abducted child. 
Her juvenile brother was also involved in this case. He too was apprehended. 
The shocking incident took place at Ghitorni of Vasant Kunj South. 
The police with the help of technical surveillance solved the case within 24 hours and also rescued the child safely.
The parents had reported the kidnapping of the child on Thursday.
The police understood that it was a serious case as the accused person had started demanding ransom on the WhatsApp messages.
During the course of investigation, it was revealed that ransom messages were sent to the victim's father through WhatsApp. 
While interrogation, the accused Riya revealed that she did the kidnapping to make easy and quick money. 
She also confessed that she had got frustrated of the child's grandfather scoldings and to take revenge from him she took this step of kidnapping the child.
Watch Video: