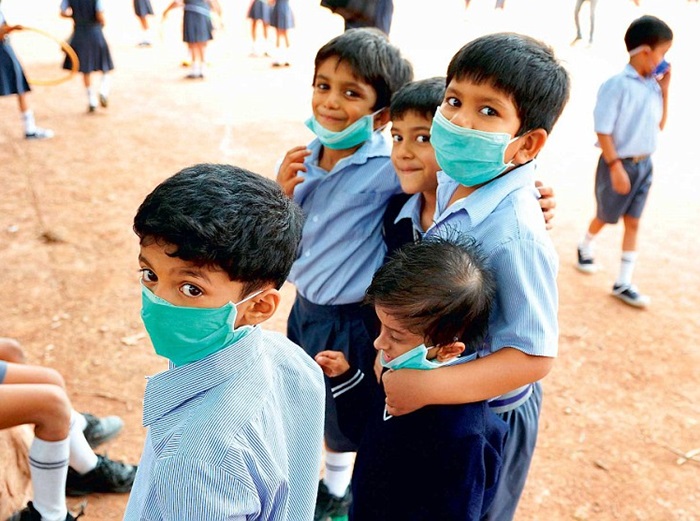 As the national capital remains blanketed in thick layer of toxic air due to the worst smog in 17 years, the Delhi government on Sunday said all schools will be shut for three days and no construction work will be allowed for 10 days in the national capital as part of steps to fight pollution.
Saying there should be no blame game over the environmental crisis that has gripped Delhi, Chief Minister Arvind Kejriwal also announced a ban on the use of generator sets in the city.
Kejriwal cited smoke from farm fires in Punjab and Haryana as the main reason for pollution. He appealed to people to minimise the use of private vehicles in view of the situation and switch to public transportation facilities.
Meanwhile, hundreds of people, including children on Sunday staged a protest at Jantar Mantar over the deteriorating air quality in the national capital, demanding the government to take effective initiatives to curb the rising air pollution.