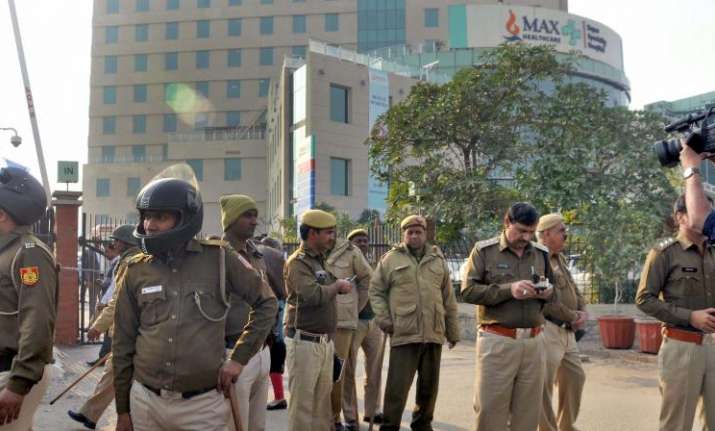 In a fresh allegation against the Max Hospital in Delhi's Shalimar Bagh, who declared two new-born babies dead when one was discovered later to be alive, the family of the infants has claimed that the doctors demanded Rs 50 lakh to keep the baby alive and another Rs 35,000 to improve the chances of the woman's survival. 
The father of the twins, Ashish, stated in the FIR that the hospital told him that the foetuses his six-month pregnant wife, Varsha, was carrying had only 10-15 per cent chances of survival. 
He further alleged that the hospital advised three injections worth Rs 35,000 and claimed that the chances of his wife's survival had risen to 30 per cent.
He told that the hospital said that the bill for keeping the surviving baby in the nursery till it was out of danger would be Rs 50 lakh. 
The Delhi Police have registered a case of attempt to culpable homicide against the hospital, which has called the incident unfortunate and sent the doctor concerned on leave awaiting inquiry.
The hospital was yet to respond to the notice to join the investigation, deputy commissioner of police north-west Aslam Khan said on Sunday.  
Expressing concern, chief minister Arvind Kejriwal on Sunday demanded a law to "check negligence and loot" by private hospitals.
"Whereas we value the independence of pvt hospitals and do not wish to interfere in their functioning, however, there ought to be a legal framework to check open loot and criminal negligence by a few blacksheep," he tweeted on Sunday.
The Delhi government, too, has initiated a probe and health minister Satyendar Jain has said the hospital could lose licence if found guilty of negligence.
On November 29, the doctors said Varsha needed to be operated upon after beginning to bleed. The father revealed that the first baby was delivered around 7.30am on November 30 and the second at 7.42. The first was alive at birth and the second, the doctors announced, had died.
At Madhuban Chowk near Rohini, when the family was driving towards the crematorium, some members sensed movement in the polythene parcel. They opened the package to find one baby alive.