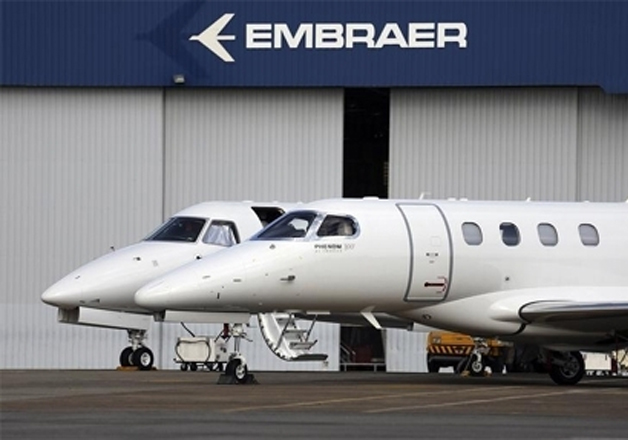 The Central Bureau of Investigation (CBI) has lodged an FIR in the 2008 Embraer aircraft purchase, naming UK-based arms dealer Vipin Khanna who allegedly received kickbacks from the Brazilian company.
CBI sources said that the kickbacks worth over USD 5.70 million (over Rs 38 crore) were paid in 2009 through subsidiaries of Embraer via a Singapore based company which is owned by the middleman. It is alleged that payoffs were routed through Austria and Switzerland.
The NRI's name had also figured in another defence deal probed by the agency.
They said the agency, which had registered a preliminary enquiry in September, has converted it into a regular FIR as enough prima facie material has been found by it to proceed in the case. 
The deal for three aircraft which were to be used by Defence Research and Development Organisation (DRDO) for air-borne radar systems was inked in 2008 with Embraer. 
A Brazilian newspaper had alleged that that the company had taken the services of middlemen to clinch deals in Saudi Arabia and India.
According to defence procurement rules of India, middlemen are strictly barred in such deals.
Leading Brazilian newspaper 'Folha de Sao Paulo' had reported that the company allegedly paid commissions to a UK-based defence agent to finalise the deal with India.
DRDO had purchased three aircraft from the company in 2008 and customized them for serving are air-borne radar system known as airborne early-warning and control systems or AWACS for the Indian Air Force.
The company has been under investigation by the US Justice Department since 2010 when a contract with the Dominican Republic raised the Americans' suspicions, the report said.
Since then, the investigation has widened to examine business dealings with eight more countries. After the PE was registered, Embraer had issued a statement saying, "Since 2011, Embraer has publicly reported that it has been conducting an extensive internal investigation and cooperating with the authorities on investigations regarding alleged violations of the FCPA."
"The company voluntarily expanded the scope of the investigation, systematically reporting the progress of the case to the market. The company is not party of the legal proceedings in Brazil. Therefore, it does not have access to the information contained therein," it had said.