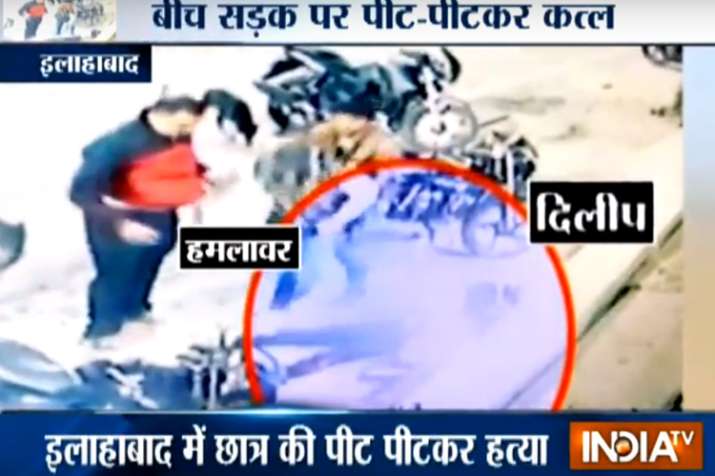 In an upsetting video, a 26-year-old law student from Allahabad in Uttar Pradesh is seen being beaten brutally by a group of men with hockey stick, broken pipe and bricks outside a restaurant.
The incident reportedly took place outside a restaurant in the Katra area of Allahabad on Saturday night. The victim slipped into a coma and died at a hospital this morning. 
The victim has been identified as Dilip Saroj who was a law student at the Allahabad Degree College. He sustained head injuries and succumbed during treatment on Sunday morning. 
According to the restaurant owner, Dilip had come with two of his friends to have dinner. They had an argument with some men who came in an SUV who were seemingly drunk. 
While Dilip's friends ran away as the argument turned violent, the men caught him and assaulted him with an iron rod, hockey stick and bricks while taking turns, and later left the spot. 
The police have registered a First Information Report or FIR based on a complaint filed by Dilip's brother. The main accused has been identified, but no arrests have been made so far.