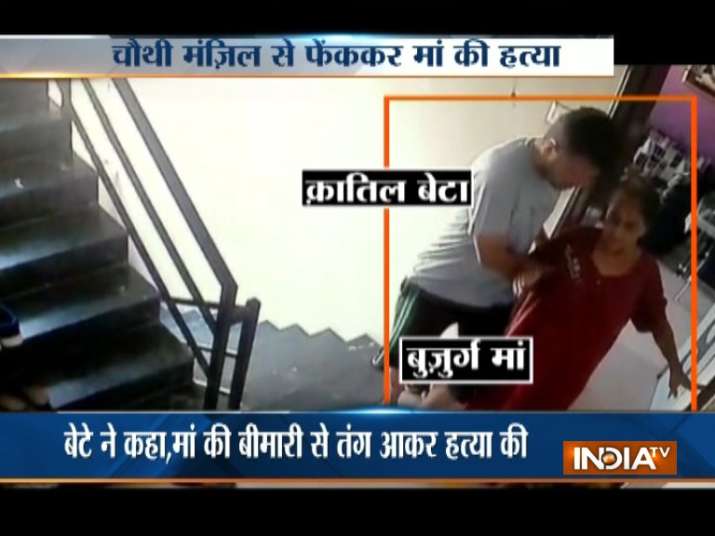 In a shocking incident, a professor from Gujarat's Rajkot allegedly killed his 64-year-old mother by throwing her from the fourth floor of a building. The accused, who later revealed that he took the extreme step as he was tired of his mother's illness, has been arrested.
Though, earlier, the police had closed the case by registering a suicide case but an anonymous letter and CCTV footage of the building helped the cops unravel the mystery.
In a video, that has been doing the rounds, Jayshreeben Vinodbhai Nathvani's son Sandip can be seen taking his mother to the fourth floor of his apartment. Later, the professor can be seen pushing his mother from the fourth floor and then coming back and relaxing.
After checking the CCTV footage of the apartment, the cops have found the professor guilty. "We found from the CCTV footage that Jayshreeben's son was along with her when she jumped from the terrace and it's not possible to commit suicide in the company of son. The role of the son has come under scanner," DP Karanraj Vaghela said.
Meanwhile, the accused has admitted that he was tired of his mother due to her poor health and hence took the extreme step.