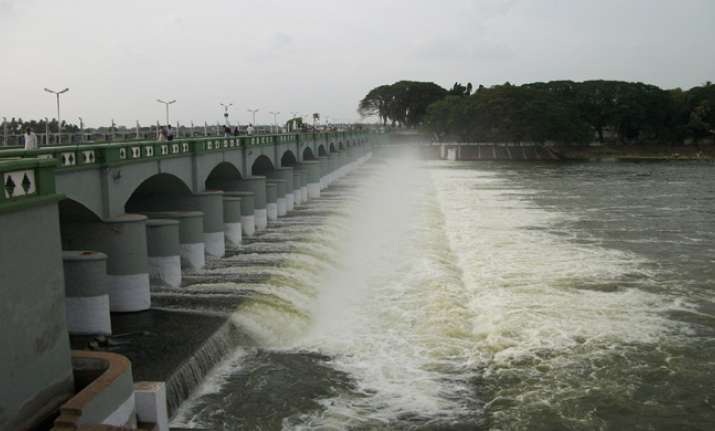 In a move that may set the stage for confrontation with country's highest judicial authority, Karnataka told the Supreme Court today that it would not be able to release water from the Cauvery river to neighbor Tamil Nadu until the year end.
Armed with the "unanimous resolutions' from both Houses of state Legislature against releasing any more water to Tamil Nadu, Karnataka today filed an appeal urging the top court to modify its decision.
"The water, which comes to 42,000 cusecs, should be treated as "arrears" and it can be released by the end of December," the state said in its appeal.
The court had directed Karnataka to release 6,000 cusecs of river water daily to Tamil Nadu for seven days till tomorrow.
Last week, all parties in Karnataka united to resolve in the assembly that the Cauvery river water would be used only for drinking water; Tamil Nadu has told the court that it desperately needs water for farming.
Keeping in mind the last weeks widespread violence over the Cauvery issue in Bengaluru, the State Chief Minister Siddaramaiah had appealed to people to  maintain peace and not to get carried away by emotions".
"Government is committed to protect the interest of  the state, its people and its farmers. Every one should  cooperate," he said.

Soon after the Supreme Courts order, Siddaramaiah held  meetings with senior Ministers and officials.
As the Supreme Court order came, sporadic protests erupted in Mandya, Mysuru, Srirangapatna and nearby areas with farmers demonstrating on the streets.
In Mandya district, the epicenter of Cauvery agitation,  protesters at several places blocked the Bengaluru-Mysuru highway.