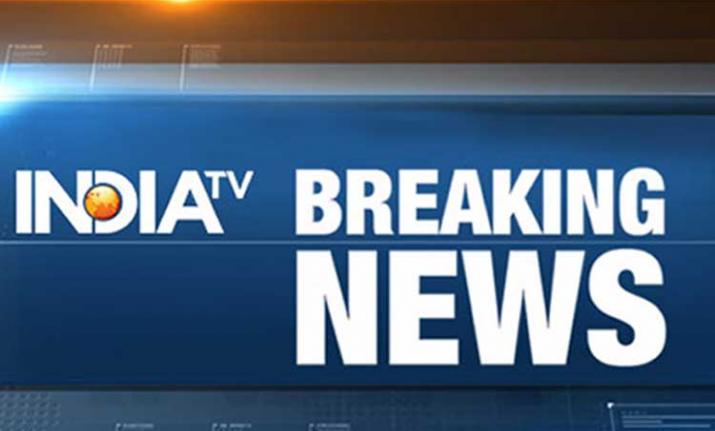 Twitter is buzzing with breaking news and news alerts from India and rest of the world. Here is the live coverage of all breaking alerts and latest updates from the micro-blogging site on one page:
Breaking News of July 17:
07:00 pm: Chennai High Court Advocate Association President Mohana Krishnan has announced that no lawyer will take the case of the 18 accused, who sexually harassed an 11-year-old girl for over a period of 7 months.
05:41 pm: Union Minister Ravi Shankar Prasad writes to Congress President Rahul Gandhi over reservation of seats for Women in Parliament and State Assemblies, says 'Why was the Bill allowed to lapse during UPA regime?' He also says'This Bill should be passed along with anti-triple talaq and Nikah Halala bills'
05:40 pm: Rape case against self-styled godman Daati Maharaj: The victim has moved a petition in Delhi High court seeking CBI probe into the matter, arrest of Daati Maharaj and his brothers & sealing of his two main ashrams
04:40 pm: BJP appoints Anurag Thakur its chief whip in Lok Sabha 
04:35 pm: West Bengal: One killed, four injured in explosion in Silapur, Malda. The injured have been taken to hospital. More details awaited.
04:05 pm: Swami Agnivesh thrashed, allegedly by BJP Yuva Morcha workers in Jharkhand's Pakur. CM Raghubar Das has ordered a probe into the matter.
03:33 pm: SC reserves verdict on pleas challenging constitutional validity of section 377 of IPC which criminalises consensual gay sex.
02:54 pm: Japan, EU sign massive trade deal (reports AFP)
02:31 pm: There is no occasion and need for cross-examination of the petitioner as he is not a witness in the present proceedings and the respondents have failed to make out a case for calling any witness: Election Commission on Delhi office of profit case (ANI) 
01:54 pm: Compensation for acid-attack and rape survivors in Bihar increased from Rs 3 lakh to Rs 7 lakh. Compensation will be increased by 50% for survivors below 14 years of age (ANI)
01:21 pm: Prime Minister Narendra Modi in Delhi arrives for all party meet ahead of Monsoon session of Parliament (ANI)
01:04 pm: Supreme Court to hear the appeal filed by Father Sony Varghese on July 19, in connection with Kerala church sex scandal case. He is one of the accused in the case (ANI)
12:56 pm: Husband of the deceased Delhi air hostess, Mayank Singhvi, sent to 14-day judicial custody (ANI)
12:46 pm: Earthquake of magnitude 6 strikes off Vanuatu (reports Reuters)
12:23 pm: Traffic movement restored at Himachal Pradesh's NH 21 near Manali in Kullu district after 16 hours (ANI)
11:47 am: Five-judge Constitution bench of Supreme Court resumes hearing the pleas seeking scrapping of Section 377 of IPC which criminalises homosexuality (ANI)
11:29 am: Selection committee has to convene a meeting on July 19 over appointment of Lokpal and Lokayukta issue. Supreme Court fixes the matter for further hearing to next week. SC took into record the affidavit filed by the Union of India (ANI)
11:22 am: Rajya Sabha Chairman M Venkaiah Naidu to meet floor leaders of the House at 5.30 pm today to share his concern about the dysfunctional House, a day ahead of the monsoon session (reports ANI quoting sources)
11:04 am: IMD issues heavy rainfall alert for Bhopal, Hoshangabad, Indore, Ujjain, Sagar and adjoining areas of Madhya Pradesh in the next 24 hours (ANI)
10:56 am: I came to know about BSP national coordinator Jai Prakash Singh's speech in which he spoke against ideology of BSP and also made personal remarks against leadership of rival parties. It's his personal opinion. So, he has been removed from his post with immediate effect: Mayawati (ANI)
10:50 am: Supreme Court asks Parliament to make law to punish offenders of mob lynching 
10:34 am: 18 held for allegedly sexually harassing an 11-year-old girl for over a period of 7 months in Chennai. The accused involve security men, lift operator and water suppliers in the apartment where the minor girl stays. Police investigation underway (ANI)
10:11 am: Currencies of Muscat, Bangladesh and Qatar, worth Rs 2,10,00,000 in INR recovered from a Dubai-bound passenger by Anti-Terrorism Squad (ATS) and police at Jaipur airport in Rajasthan. Matter handed over to Income-Tax department (ANI)
09:19 am: Fire breaks out at a building in Press Complex in MP Nagar Zone in Madhya Pradesh's Bhopal; fire tenders present at the spot (ANI)
09:12 am: Veteran actress Rita Bhaduri passes away at the age of 62 
07:51 am: National Democratic Alliance (NDA) to hold meeting today ahead of monsoon session of Parliament scheduled to begin on July 18 (reports ANI)
06:30 am: Pakistan will submit its reply in the International Court of Justice (ICJ) in Kulbhushan Jadhav case today (reports ANI)
06:27 am: Netflix shares tank after subscriber numbers miss targets (reports Reuters)