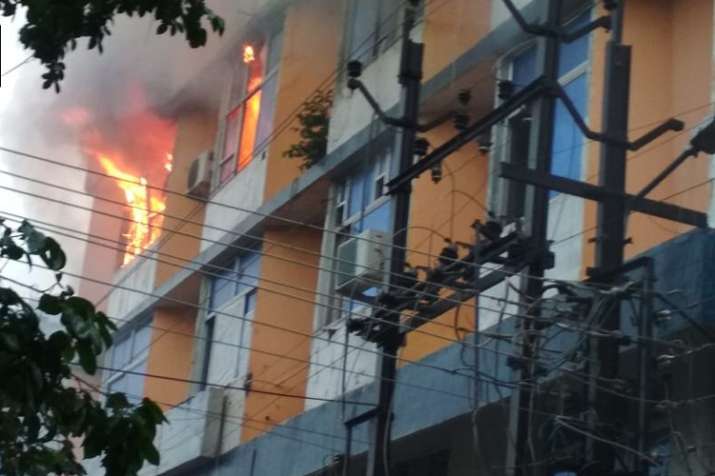 A massive fire has engulfed a commercial building in Bhopal's  MP Nagar Zone-3. According to reports, seven fire fighting teams are at the sport trying to control the blaze.
Initial reports said that the fire broke out on the third floor of the building and spread rapidly. The building houses offices of several companies.
The actual cause of fire is yet to be ascertained, however, reports said it was triggered by a short-circuit. No report of any casualty has been received so far.
Watch video: 
More details awaited.