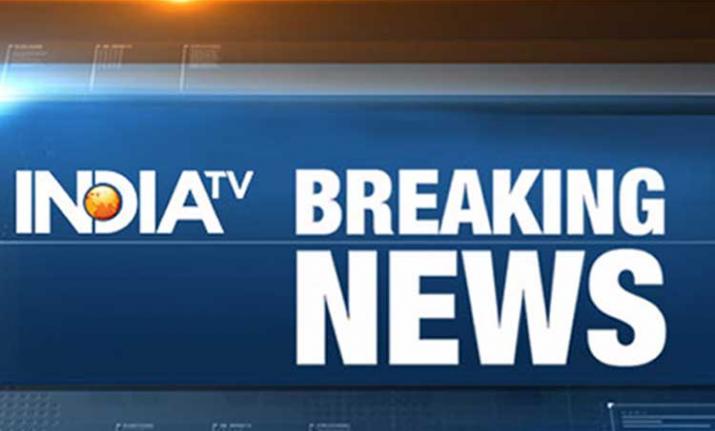 Daily dose of news plays very important role in our daily life. For some people, the morning is incomplete without knowing about what's happening across the world. Some digital-savvy people have a habit of consuming news even when they are travelling or in their free time. In today's world, where people rely on news websites for everything that's happening around, IndiaTV News provides you all breaking news, latest news, breaking story videos, Live TV and top shows of IndiaTV, country's leading news channel on a single platform to ensure you don't miss anything important.
Internet, Twitter, Facebook are buzzing with breaking news and news alerts from India and rest of the world. You can find here the LIVE COVERAGE of all breaking news alerts and latest news updates on just one page. IndiaTV Digital covers all top news as and when it happens and ensures its readers don't miss anything important.
BREAKING NEWS OF DECEMBER 26:
5:20 pm: Telangana Chief Minister, K. Chandrashekar Rao meets Prime Minister Narendra Modi.
5:00 pm: Bharatiya Janata Party appoints in-charge & co-incharge for 17 states and Chandigarh for 2019 Lok Sabha elections.
4:10 pm: Sensex rebounds 180 pts, Nifty reclaims 10,700 mark.
3:57 pm: Ram Madhav, BJP: Alliance politics is all about accommodation and adjustment and for that BJP is ready. It is true that certain smaller allies like Kushwaha have decided to leave us but we're working on bringing new allies into our fold especially in South India & Eastern India.
3:45 pm: Samajwadi Party Chief, Akhilesh Yadav: Efforts to bring all parties together have been ongoing for many months; I congratulate Telangana Chief Minister for working in this direction. He has been trying to bring together a federal front, I'll go to Hyderabad to meet him.
3:15 pm: Naval Kishore Ram, DM Pune on preparations for the anniversary of Bhima Koregaon incident: We appeal to people to not fall for false messages on social media. This year 10-15 times more security will be at place, there's an active plan, we've also done preventive detentions.
2:15 pm: Delhi Police Crime Branch has busted a fake education board racket and arrested 3 people including the alleged mastermind Altaf Raja.
1:51 pm: Sanjay Raut, Shiv Sena on Central Board of Film Certification raising objections on 'Thackeray' movie: There are cuts but trailer will be released.Balasaheb Thackeray spent more than 50 years in social & political life, we're depicting him as it is, there's no need for objections.
12:27 pm: RTI activist Narasimhamurthy on filing complaint against Karnataka CM in Human Rights Commission: The CM told police officials to shoot the culprits. In our country, there's law & constitution. Procedure of law should be followed, the CM cannot give such statements.
12:13 am: Enforcement Directorate has issued Look Out Circular against Manoj Arora. He is a suspect in arms dealer Sanjay Bhandari I-T case.
11:28 am: Golfer Jyoti Randhawa arrested on poaching charges in Uttar Pradesh's Bahraich (ANI)
10:20 am: Gopal Narayan Singh, Bihar BJP MP - Both JDU and BJP are equal partners, there should be no comparisons. If BJP needs Nitish then Nitish also needs the BJP. Like in all over India, in Bihar also our main brand is Narendrabhai Modi ji.
9:36 am: Sensex at 35,183.02, down by more than 287 points.
8:50 am: Japan says it has decided to withdraw from the International Whaling Commission and resume commercial hunts
7:44 am: Flight operations at Delhi airports continue as scheduled, as visibility today is normal.
7:20 am: Geeta Deepak Wagare, a 21-year-old gave birth to a baby on the platform of Dadar Railway station in Mumbai on December 24. Geeta was waiting for a train to Pune with her husband. Both the mother and the baby were later admitted to hospital for further treatment.
7:12 am: Jogendra Kumar, SSP Ayodhya: We have arrested a man for killing two sisters. The accused had an affair with one of the victims, they got into a fight and the man hit the woman. Later the accused also murdered the other sister. (25.12.18)
6:51 am: Bank strike today, services likely to take a hit
6:20 am: Police arrested three persons in connection with the murder of a woman after she resisted a rape attempt in Moradabad, UP.
6:12 am: Google Doodle pays tribute to social worker and activist Murlidhar Devidas Amte, affectionately known as Baba Amte on his 104th birthday anniversary
6:00 am: Islamic State (IS) claims deadly attack on Libyan foreign ministry, reports AFP quoting SITE